Known as Australia's Apple Isle, the southern island state of Tasmania is the coldest in Australia and offers quality wine from coast to coast. As you will soon find out, this famous producer of apples and other fresh produce has also turned its attention to grapes with great success.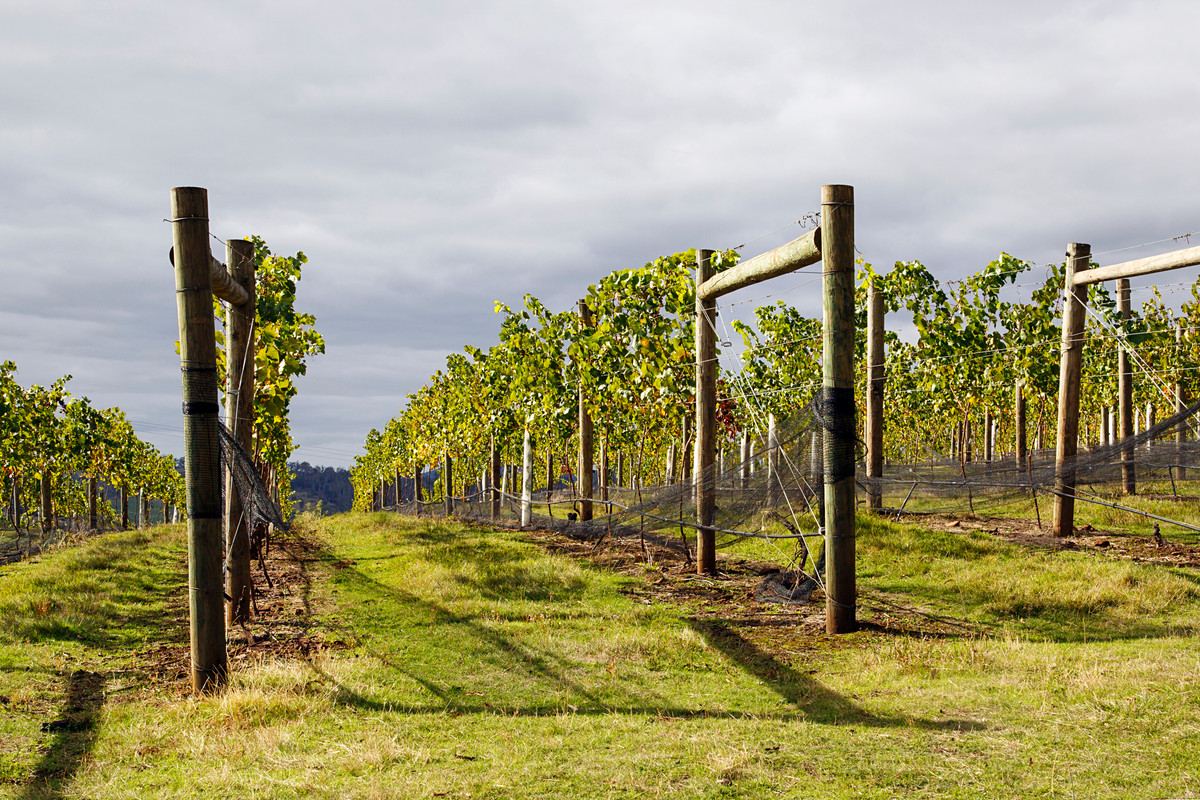 There are seven sub-regions to explore when you're looking for wines from Tasmania, and these regions produce styles from Sauvignon Blanc to Sparkling. Whether you're looking to import wines from Tasmania or you're planning to explore the regions in person, here are some places to start looking for great Tasmanian wines.
The Tamar Valley
Nestled in Northern Tasmania and defined by the winding Tamar River, the Tamar Valley wine region is the oldest and the largest in the state. Defined by pristine fresh air and its strong cool climate, the Tamar Valley is a marvel to explore and a wonderland for cool-climate wines.
If you find yourself in the Tamar Valley or you want to import wines from Tasmania, we would recommend the Chardonnay, Pinot Gris, Sauvignon Blanc and Riesling varieties produced here. These sophisticated, graceful white wines have come to define the Tamar Valley, while sparkling varieties are also on offer.
When it comes to reds, the cool climate Pinot Noir is an excellent treat, with plenty of aromas and flavours to enjoy.
With more than 32 wineries in the region, there's certainly a style for everyone in the Tamar Valley.
The Huon Valley and Southern Tasmania
Head down to southern Tasmania and you will find that a similar wine story unfolded. The Huon Valley wine region is also home to a river (Huon River) and it also produces an impressive variety of cool climate wines.
Unlike its older brother, however, the Huon Valley is only home to a handful of wineries, but what they do, they do well. The number one wine style you'll want to buy from the Huon Valley is Pinot Noir, while Chardonnay, Gamay, and Gewurztraminer are among the other varieties produced in the Huon Valley.
Other sub-regions in Southern Tasmania include the Derwent Valley and Coal River Valley areas. These regions are also home to late-ripening, aromatic, and sparkling varieties, while Australian wine expert James Halliday also notes that a Cabernet Sauvignon variety also does well in the Coal River Valley region.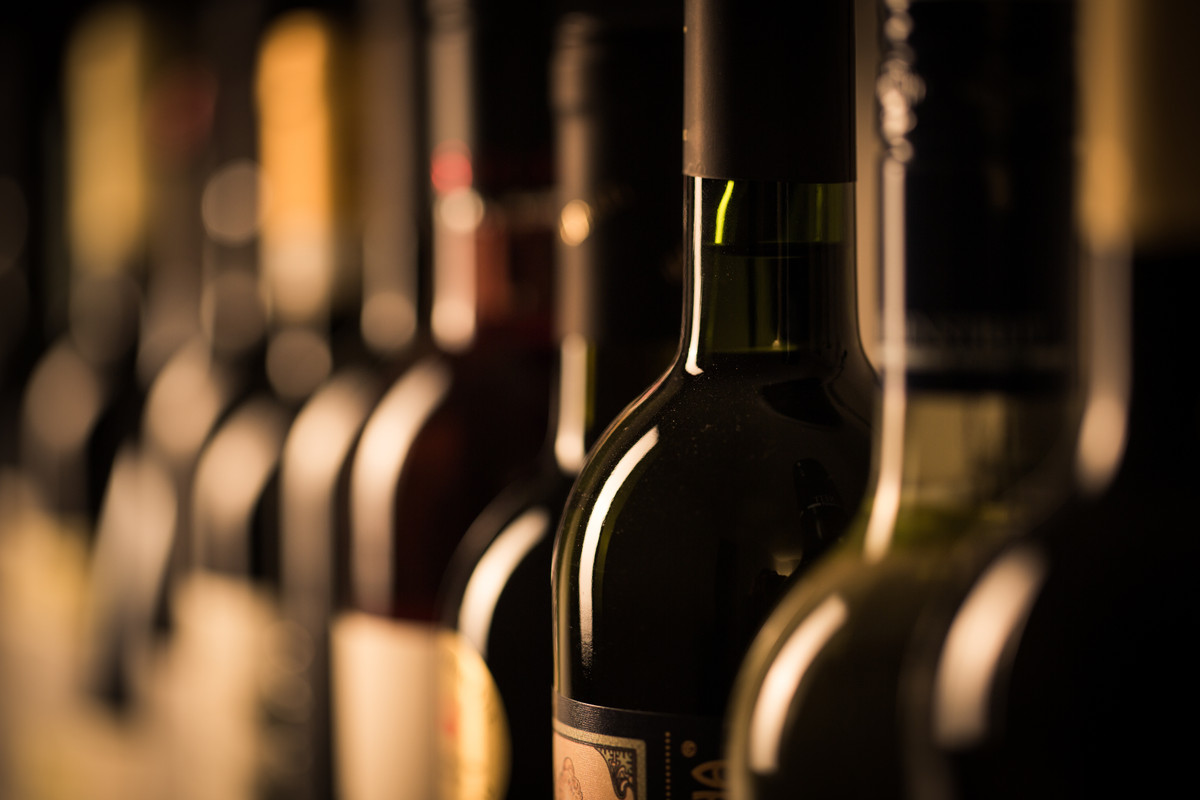 Take a Trip Back to Pipers River for Something Sparkling
We've explored the north and the south, now let's take a trip back up to the top end to explore something sparkling. The Pipers River region is not far from the Tamar Valley, and alongside its more prolific neighbour, it forms part of the greater Northern Tasmania wine region.
Like much of Tasmania, the Pipers River region is defined by its lush, green, and hilly landscapes. While it produces about half the wine of the Tamar Valley, this is the place to go for some of Australia's most highly regarded sparkling wines.
If you're looking for Sparkling Wines that rival those from the French region of Champagne, shop online or visit some Pipers River cellar doors for yourself.
Enjoy a Bit of Sunshine On the East Coast
If you're looking for a location where you slip on your sunglasses, enjoy the beach, and explore some coastal settings alongside the wineries, Tasmania's East Coast is perfect for you.
The East Coast of Tasmania wine region is the sunniest wine-producing area that the island state has to offer. With a range of restaurants and wineries to visit, you can take in the very best varieties that the East has to offer, too. Once again, Pinot Noir is on the menu and this region is home to some of the best Pinots produced anywhere in Australia. As well as this, Cabernet Sauvignon, Pinot Gris, and Sauvignon Blanc are among the other emerging varieties in the region.
Whether You're Exploring or Importing from Tasmania, These Are the Places to Start!
As you can see, Tasmania's consistently cooler climate makes it the perfect place to go for a fine selection of wines. From Chardonnay, Pinot Gris and Riesling to Pinot Noir and renowned sparkling wines, you can find them all in Tasmania.
If you're going to make the trip down to Tasmania, make sure you explore the fresh produce, stunning landscapes, and other incredible experiences while you're there. The air is clean, the wine is delicious, and the locals are friendly!
If you're looking to ship wines from Tasmania internationally, make sure you partner with an Australian wine supplier who knows the regions well. The combination of wine expertise and fast and careful shipping are the ingredients you should look for in your wine supplier.
With a local wine expert on your side and these Tasmanian wine regions to explore and buy from, your experience with Apple Isle wines will surely be one to remember.
The Views and Opinions expressed in this article are the author's own and do not necessarily reflect those of this Web-Site or its agents, affiliates, officers, directors, staff, or contractors.