A retaining wall is useful in various situations- to avoid soil from sliding down a slope, beautifying the garden, etc. It can be built using many different types of material from concrete blocks, poured concrete, treated timber, rocks to boulders, etc. However, all of them do not have the same life span. This type of wall can help transform the landscape of your backyard and make it more aesthetically pleasing. In Perth, a panel and post retaining wall should be constructed keeping in the right material, size, and style as per the requirement. There are homeowners who prefer growing bushes for the purpose of separation, however, when landscaping is required in the larger space, it is advised to have a multi-leveled retaining wall to serve the purpose.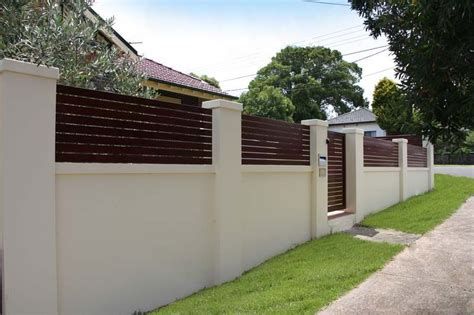 Ideas to Build a Retaining Wall
Building a retaining wall is a practical solution in modifying your backyard and transforming it into something more beautiful alongside adding character to the whole space. It is obvious that having a vibe in the backyard is the least priority for many but creating a retaining wall in the backyard serves both the purpose of separation and beautifying and beautifying the space. Are these walls hard to install? Not at all, they are not just easy but also make the space look aesthetic.
This type of wall can help beautify the property and make it look more sophisticated irrespective of the type of design. A homeowner has several options depending on the type of budget and their preference. For example, they can choose from many different types of materials like natural stone, cut stones, sandstone, concrete blocks, timber that has been pre-treated with brick, precast concrete blocks, gabion walls, etc. along with colour options. Here are several useful ideas:
Constructing a white concrete wall that complements the green grass is ideal and elegant for any home. It would fit perfectly with a coastal colour scheme of neutrals, blues, and greens.




Stone walls also have a high aesthetic appeal besides which they are also highly functional. One has the option of using different types of stone as per their style to build it. This does not require a great deal of maintenance, is long-lasting, and does not need to be updated either.




A timber retaining wall will also appear quite sleek in the backyards and can even blend with other elements around. In terms of longevity, timber is usually not the best choice. Some of the common issues include termites and harsh weather conditions.




A wall made from brick is also a good option and can be a good addition to any backyard. This is both simple and tasteful. There is also an option to pick from various colours as well. For example, it can be a white brick wall or a classic red brick wall if you want it to stand out. A red brick wall can be implemented in many different types of locations like in the porch, garden, at the back, etc.




Installing a precast concrete wall system can improve the aesthetic appeal of any house as well. The advantage being that this can also be moved around. It is easy to dismantle the wall and shift it to another location in your backyard. This is highly durable with a smooth finish to avoid and worry of pest infestation or damp ingress.
Important Tips & Tricks
For fencing and retaining walls to be long-lasting, it is necessary to consider several factors prior to building it. One of the main issues includes poor drainage which results in saturated soil. They can add to the decor of your house however require a decent base. The preparation of the base should be done in the right manner.
In fact, the base will depend on how high the wall is. It is a good practice to arrange proper drainage to avoid damaging the wall. It is best to hire professionals instead of attempting DIY for retaining walls in Australia.
The Views and Opinions expressed in this article are the author's own and do not necessarily reflect those of this Web-Site or its agents, affiliates, officers, directors, staff, or contractors.