O ministro-chefe da Casa Civil, Eliseu Padilha, disse hoje (1°) que os órgãos de inteligência estão atentos a vídeos e notícias falsas que incitam a retomada da paralisação dos caminhoneiros e dizem que o governo não cumpre o acordo.
Segundo ele, se for necessário, serão tomadas providências. "No momento certo, se for o caso, haverá ação do governo para que quem estiver incitando de forma infundada inverdades pague a responsabilidade que esse ato porventura decorra. Não vai ficar sem punição quem tentar descaracterizar a verdade dos atos praticados pelo governo", disse em entrevista coletiva após a reunião do Grupo de Acompanhamento da Normalização do Abastecimento, no Palácio do Planalto.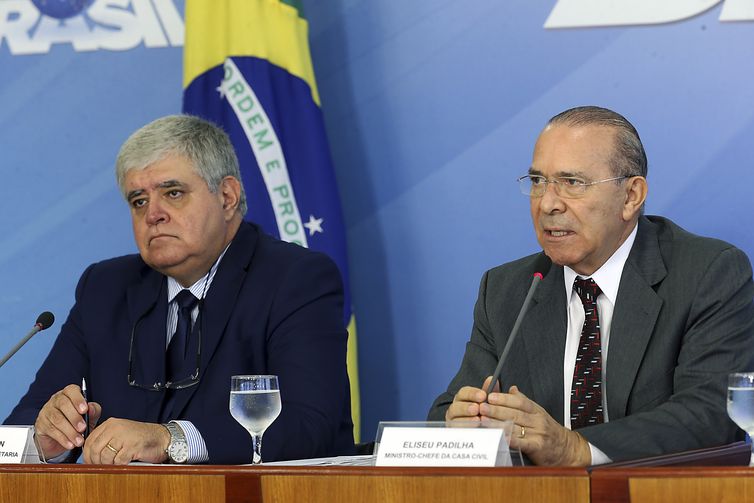 Padilha reforçou que pontos do acordo feito com os caminhoneiros já estão em vigor: a não cobrança de pedágio do eixo suspenso, em vigor desde ontem, a reserva de 30% de frete na Companhia Nacional de Abastecimento (Conab) para caminhoneiros autônomos, e a tabela de preço mínimo para o frete. O desconto de R$ 0,46 por litro de óleo diesel deve chegar às bombas de combustível até a próxima segunda-feira (4).
O ministro da Secretaria de Governo, Carlos Marun, disse que a partir de segunda deverão ser fixadas placas nos postos de combustíveis informando o valor cobrado pelo diesel no dia 21 de maio e o valor atual com a redução dos R$ 0,46.
Segundo o ministro, será publicada ainda hoje (1º), em uma edição extra do Diário Oficial da União, portaria com as regras para a fiscalização dos preços nos postos de combustíveis. As regras foram anunciadas ontem pelo ministro Eliseu Padilha.
Fonte: Agência Brasil.
The news, reports, views and opinions of authors (or source) expressed are their own and do not necessarily represent the views of CRWE World.