Ele é geógrafo, produtor de cinema e um dos diretores do Festival do Rio, um dos mais conceituados eventos da sétima arte na América Latina. Nos últimos 30, Marcos Didonet tem aliado cultura, educação e meio ambiente em vários projetos de sua carreira.
Idealizador e diretor do Green Nation Fest, evento que busca a mobilização social por meio das causas ambientais ele oferece às pessoas a oportunidade de experimentar de forma lúdica e interativa situações relacionadas aos problemas do planeta.
Em entrevista à Roseann Kennedy, Didonet fala da indústria do cinema, dos projetos para a grande tela, da importância da conscientização ambiental no país e da necessidade de buscar alternativas para um Brasil tão dividido.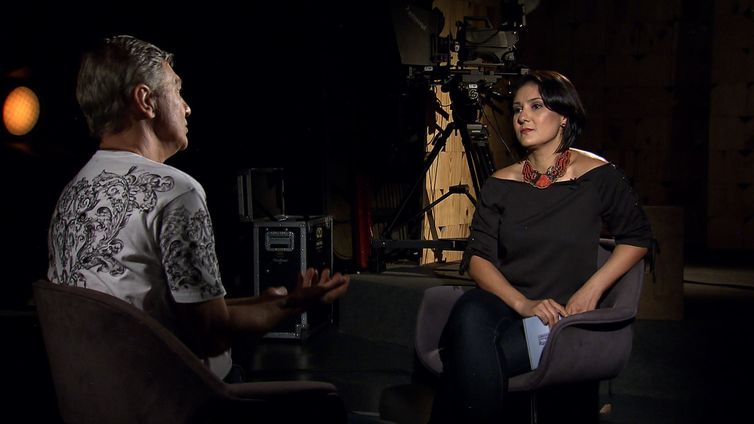 Didonet, também é sócio da Total Entertainment, que já levou às telas brasileiras mais de dez filmes. E os projetos não param por aí. Seus próximos lançamentos previstos são os filmes Crô em familia, a continuação do sucesso de 2013, protagonizado por Marcelo Serrado, Se eu fosse você 3, e Assalto ao Banco Central 2. Todos foram sucesso no cinema em versões anteriores.
Sobre as críticas que os filmes comerciais costumam receber, Didonet é enfático: "Tem gente que critica um cinema comercial, mas essa pessoa que tá fazendo, produzindo ou assistindo um ' filme cabeça' talvez não saiba que o' filme cabeça' só existe porque tem um cinema comercial financiando. Porque você paga imposto. E o imposto do cinema comercial gera um fundo que financia o cinema independente. Então, há uma conversacultural, financeira, logística." 

Marcos diz que mede o sucesso de sua obra "quando as pessoas saem do cinema conversando sobre o filme ou sobre a vida delas. E isso vai se estender no bar, no restaurante". Segundo ele, quando isso acontece é sinal de que o filme conseguiu tocar as pessoas e valeu a pena fazê-lo.
Indústria
"Porque fazer cinema não é fácil. As pessoas acham que se tá na tela, tá ótimo, mas não. São dois anos de produção. É sua vida que você dedica a isso. A captação não é fácil. A decisão de se fazer um roteiro, pode ser ali que você acerta ou erra." 

Didonet é crítico quando fala que é preciso quebrar barreiras para produção audiovisual no país. " A cadeia de cinema é isso: alguém produz, alguém distribui e alguém exibe. No Brasil, esses três segmentos não se falavam. E além de não se falarem, se achavam inimigos. É como se você fosse fazer um carro e achasse que quem te fornece o pneu é seu inimigo."
Para o produtor, o cinema tem de ser entendido como indústria, uma vez que gera emprego e pagamento de muito imposto. "A importância disso também é que ele trabalha com a transmissão de uma cultura. O Brasil é um país que tem de entender que, por meio do cinema, pode se globalizar muito mais". 

Referindo-se à polarização política no Brasil de hoje, Didonet faz um alerta: "A sociedade brasileira chegou num grau de dicotomização insustentável. Muitas pessoas podem até ter vivido isso dentro de suas famílias. O que eu soube de famílias que brigaram e não se falam mais porque um é isso é outro é aquilo e pronto e acabou. A gente chegou num grau burro. Você não chega em lugar algum se não houver um compartilhamento, se não houver resiliência nessa perspectiva de dizer o que queremos enquanto nação, enquanto Brasil? Tem de descobrir caminhos. A inteligência de se buscar caminhos é quando você encontra uma nação que optou por trabalhar com educação, que faz você crescer e desenvolver. São itens importantes para que as questões comecem a fluir e todos se sintam participantes do processo. O que não pode é ter uma sociedade segregada onde um grupo pequeno acabe comandando ou dominando." 
Fonte: Agência Brasil.
The news, reports, views and opinions of authors (or source) expressed are their own and do not necessarily represent the views of CRWE World.