O Facebook perdeu a preferência entre jovens, sendo ultrapassado por YouTube, Instagram e Snapchat. A conclusão é de uma pesquisa divulgada nesta semana pelo Centro de Pesquisas em Internet e Sociedade Pew Research Center, grupo de investigação sediado nos Estados Unidos e famoso internacionalmente.
O levantamento ouviu 743 adolescentes entre 13 e 17 aos e mais de  mil pais norte-americanos entre março de abril. Os dadoss são uma indicação mas não refletem a situação de outros países do mundo, muitos com índices de acesso à internet e a redes sociais diferentes dos EUA.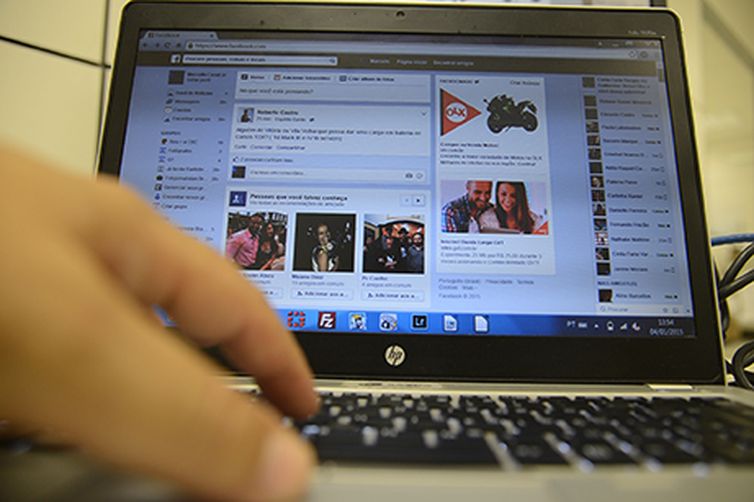 De acordo com o estudo, o YouTube é a plataforma mais popular, usada por 85% dos entrevistados. Em seguida, estão Instagram (72%), Snapchat (69%), Facebook (51%) e Twitter (32%). Entre aqueles que usam frequentemente, o Snapchat assume a liderança (35%), seguido pelo YouTube (32%), Instagram (15%) e Facebook (10%).
Na edição anterior da pesquisa, realizada em 2015, o Facebook foi a plataforma preferida dos adolescentes, sendo acessada por 71% dos entrevistados. Na sequência, Instagram (52%), Snapchat (41%) e Twitter (32%). Nessa rodada, o YouTube não era considerado nas entrevistas com meninos e meninas.
No recorte por renda, o Facebook ganha popularidade entre os menos abastados. Do total de entrevistados, o Facebook faz parte do dia a dia de 70% daqueles com renda anual por lar abaixo de US$ 30 mil. Entre aqueles com receita total da família acima de US$ 75 mil, o índice cai para 36%.
Na distribuição por gênero, o Snapchat foi mais popular entre meninas (42%) do que entre meninos (29%). Já o YouTube teve mais registros entre rapazes (39%) do que moças (25%).
Efeito das redes sociais
Quanto ao efeito das redes sociais, a divisão é equilibrada. Dos participantes do levantamento, 31% as classificaram como positiva, 24% como negativa e 45% tiveram uma postura mais neutra, comentando que não veem impactos predominantes, benéficos ou prejudiciais.
Entre os que avaliam positivamente a presença das redes sociais, a maior contribuição seria viabilizar a conexão com amigos e com membros da família (40%), seguida pela facilidade na busca de informações (16%) e a interação com pessoas com interesses semelhantes (15%).
Os mais pessimistas sobre essas plataformas indicam como principais problemas o bullying e a difusão de rumores (27%), relacionamentos prejudiciais e a falta de contato humano (17%) e a produção não realista de imagem das pessoas sobre suas vidas (15%).
Conexão constante
O levantamento também procurou entender os hábitos online dos adolescentes. Entre os entrevistados, 95% disseram possuir um smartphone e quase metade (45%) afirmou estar conectado praticamente durante todo o tempo.
Fonte: Agência Brasil.
The news, reports, views and opinions of authors (or source) expressed are their own and do not necessarily represent the views of CRWE World.