Após uma semana com a pauta dominada pelas demandas dos caminhoneiros, Câmara e Senado devem manter ainda as atenções voltadas para a categoria. A partir desta terça-feira (5), os deputados federais se preparam para votar o projeto de lei que regulamenta o transporte rodoviário de cargas no país (PL4860/16).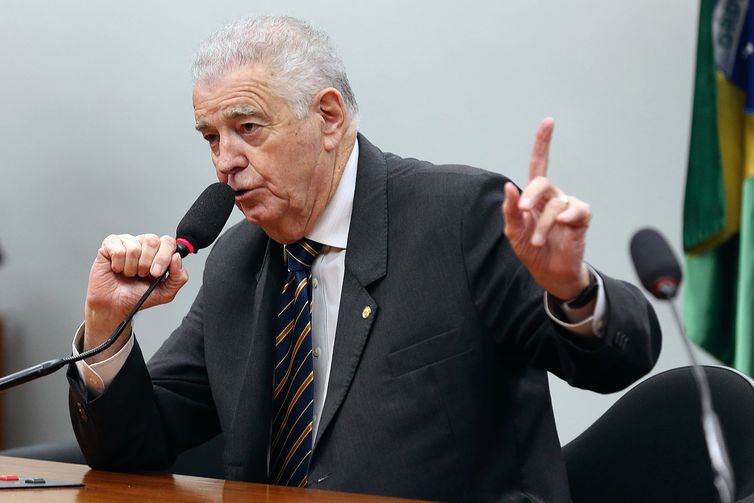 No texto do deputado Nelson Marquezelli (PTB-SP), aprovado pela comissão especial sobre o tema, são estabelecidas formas de contratação dos transportadores autônomos, de cooperativas ou empresas, regras para segurança nas estradas e normas para contratação de seguros em caso de acidentes, perda de mercadoria e até furtos e assaltos.
Marzquezelli propõe ainda a criação do vale-pedágio, mecanismo de pagamento automatizado que será obrigatório. Além disso, torna obrigatória a inspeção de segurança veicular de todos os veículos de carga, com maior frequência quanto mais velho o veículo.
Acordo
As seis medidas provisórias (MPs) editadas como parte do acordo firmado entre o governo federal e caminhoneiros também devem ter instaladas suas respectivas comissões mistas de deputados e senadores.
Na relação de medidas está a 832/18,que institui a Política de Preços Mínimos do Transporte Rodoviário de Cargas. Editada sob o argumento de promover condições razoáveis à realização de fretes no território nacional, ela já enfrenta resistência do Conselho Administrativo de Defesa Econômica (Cade).
Há ainda a 833/18, que altera a Lei dos Motoristas (Lei 13.103/15) para estender para as rodovias estaduais, distritais e municipais a dispensa de pagamento de pedágio do eixo suspenso de caminhões, uma das principais reivindicações dos grevistas.
As medidas provisórias 836, 838 e 839/18 também aguardam votação. Com elas, o governo pretende compensar os gastos que serão gerados pelo acordo, que inclui a redução dos tributos sobre o óleo diesel.
Após serem discutidas nas respectivas comissões mistas, as medidas provisórias precisam ser apreciadas pelo plenário da Câmara e depois pelo do Senado.
O prazo de vigência de uma medida provisória é de 60 dias, prorrogáveis uma vez por igual período. Se não for aprovada no prazo de 45 dias, contados da sua publicação, ela passa a trancara pauta do plenário da Casa em que se encontrar (Câmara ou Senado) até que seja votada.
*Com informações da Agência Câmara
Fonte: Agência Brasil.
The news, reports, views and opinions of authors (or source) expressed are their own and do not necessarily represent the views of CRWE World.