O governo do Brasil prestou hoje (4) solidariedade às famílias e autoridades da Guatemala, vítimas da erupção do Vulcão de Fogo, que deixou pelo menos 62 mortos. Em nota, o Ministério das Relações Exteriores, Itamaraty, lamentou a devastação provocada pela segunda erupção ocorrida ontem (3).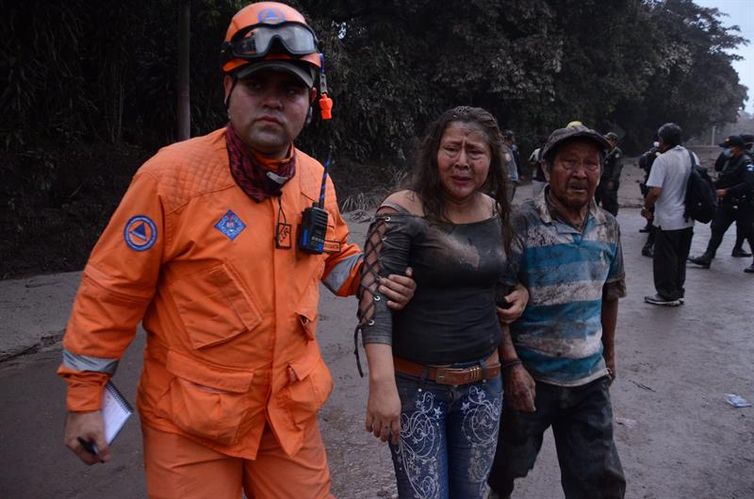 "O governo brasileiro recebe com consternação a notícia da erupção do 'Vulcão de Fogo' na Guatemala, que resultou na devastação da vila de San Miguel Los Lotes e na perda de dezenas de vidas humanas, além de elevado número de feridos e desabrigados", diz o comunicado.
Em seguida, o texto acrescenta: "O Governo brasileiro se solidariza com as famílias afetadas e transmite ao povo e ao governo da Guatemala suas sinceras condolências".
Pelo menos 1.702.130 de pessoas foram atingidas, principalmente no departamento de Escuintla, uma das áreas mais afetadas pelas lavas e cinzas. Ainda há desaparecidos e os bombeiros trabalham nos resgastes.
A erupção chegou a 10 mil metros de altura sobre o nível do mar a 700 graus centígrados. Pelo menos 3,2 mil pessoas foram obrigadas a deixar suas casas.
A Organização dos Estados Americanos (OEA) aprovou hoje moção de apoio à Guatemala.
Fonte: Agência Brasil.
The news, reports, views and opinions of authors (or source) expressed are their own and do not necessarily represent the views of CRWE World.