A companhia brasileira Deborah Colker venceu o Benois de la Dance, em Moscou (Rússia), considerado o Oscar da dança contemporânea. É a primeira vez que bailarinos do Brasil vencem a premiação, criada há 27 anos. O Benois de la Dance reúne as principais produções mundiais de companhias de dança contemporânea.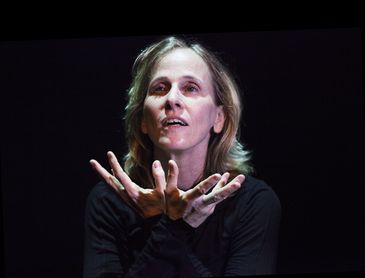 Em Moscou, Deborah Colke apresentou o espetáculo Cão sem Pluma com 18 bailarinos, baseado no poema de mesmo nome do poeta pernambucano João Cabral de Melo Neto, publicado em 1950.
Cão sem Pluma tem duração de 70 minutos e faz uma conexão entre dança e cinema. A trilha sonora é de Jorge Du Peixe, do Nação Zumbi e Lirinha, com referências nordestinas.
Com base no poema de João Cabral, a apresentação mostra a vida às margens do rio Capiberibe e retrata as dificuldades de ser homem e de ser cão no sertão. O espetáculo usa poucas cores, todas em tom pastel.
Cão sem Pluma está em turnê pelo interior de São Paulo até o fim deste mês, depois segue para o Rio de Janeiro onde fica em julho e agosto. Em seguida, o espetáculo será levado para os Estados Unidos.
Fonte: Agência Brasil.
The news, reports, views and opinions of authors (or source) expressed are their own and do not necessarily represent the views of CRWE World.