O Festival Internacional de Cinema e Vídeo Ambiental (Fica) começa hoje (5) na cidade de Goiás, comemorando 20 anos de conscientização sobre o crescimento sustentável. Com o tema A Força de Um Legado, além da programação cultural, o principal foco do Fica é a conscientização ecológica.
As ruas de pedra e os casarões coloniais da ex-capital de Goiás, a 140 quilômetros de Goiânia, receberão uma extensa programação até o próximo domingo (10). Serão 101 filmes em oito mostras de cinema, grandes nomes do audiovisual e do meio ambiente em mesas de debate e oficinas temáticas, shows de vários estilos e uma programação paralela aberta a todo o público. A programação é gratuita
Para o secretário de Educação, Cultura e Esporte do estado, Marcos das Neves, é fundamental que a tecnologia evolua no sentido de buscar novas fontes de alimentos de forma sustentável, "sem destruir mais do que já destruímos do planeta". "É a grande mensagem que o Fica quer passar, conscientizar as novas gerações da importância desse desenvolvimento tecnológico, porém de forma sustentável".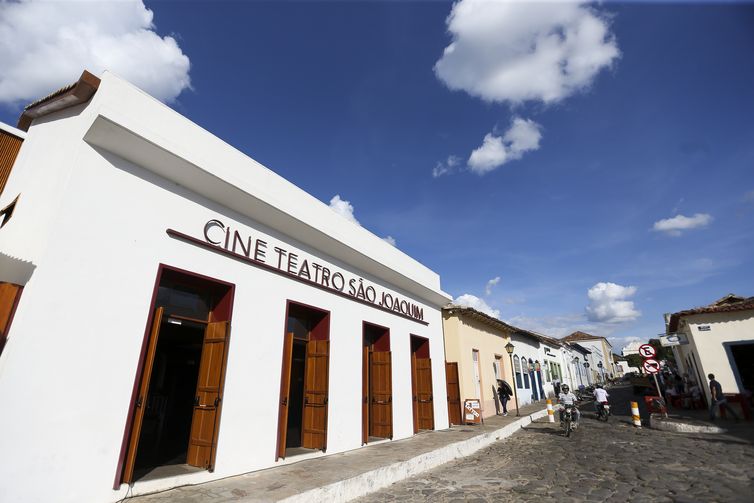 Aniversário
O festival celebra seus 20 anos com mostras especiais com grandes sucessos já exibidos ao longo das edições. Há ainda mostras de vídeos e exposição de projetos feitos por alunos das escolas públicas da região. "A expectativa é incentivar essas crianças a replicarem essa conscientização ambiental. Elas serão as herdeiras do lixo ou de um ambiente saudável que nós deixarmos", disse o secretário.
O destaque desse primeiro dia de evento é a exibição do documentário Ex-Pajé, de Luiz Bolognesi, durante a abertura oficial do Fica. A obra narra a história dos Paiter Suruí, tribo que viveu isolada até 1969 na região fronteiriça entre Mato Grosso e Rondônia.
* A repórter e o fotógrafo viajaram a convite da organização do evento
Fonte: Agência Brasil.
The news, reports, views and opinions of authors (or source) expressed are their own and do not necessarily represent the views of CRWE World.