A Polícia Rodoviária Federal (PRF) apreendeu na noite de ontem (4), na Rodovia Washington Luiz (BR-040), na altura de Duque de Caxias, no Estado do Rio de Janeiro, meia tonelada de maconha.
A droga estava escondida em um carro acidentado abandonado na estrada, uma vez que o motorista fugiu do local antes da chegada da polícia.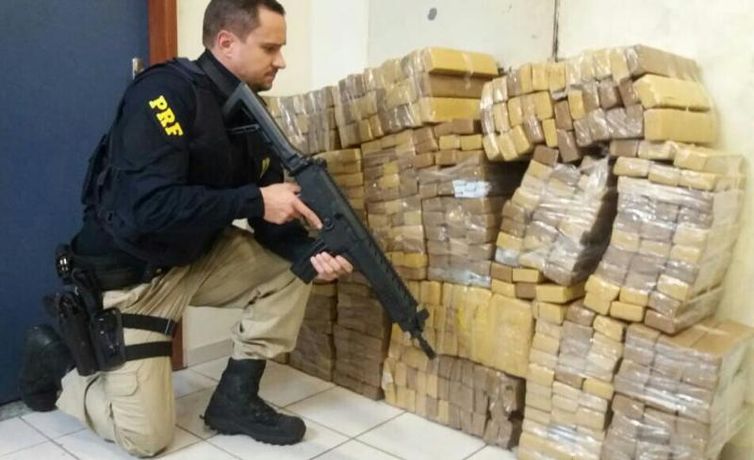 Segundo informações da PRF, policiais da 6ª Delegacia (Petrópolis) faziam uma ronda quando viram um carro batido no canteiro.
Ao se aproximar da viatura, verificaram que não havia ninguém ferido e que o motorista havia abandonado o veículo. "Devido aos danos causados pela colisão, o automóvel estava aberto e os policiais constataram que havia centenas de tabletes de maconha no interior" diz a nota da PRF.
Levantamento encontrou mais de 500 tabletes de maconha no banco traseiro e dentro do porta-malas do veículo. No total, ainda segundo a PRF, foi contabilizada cerca de meia tonelada do entorpecente.
Após levantamento da documentação do veículo, os policiais ainda averiguaram que o carro era roubado e circulava com placas clonadas. A ocorrência foi registrada na 61ª DP (Xerém).
Fonte: Agência Brasil.
The news, reports, views and opinions of authors (or source) expressed are their own and do not necessarily represent the views of CRWE World.