O quadro de saúde da atriz, cantora e diretora Bibi Ferreira, de 96 anos, mantém-se estável, de acordo com boletim médico divulgado na tarde de hoje (6) pelo Hospital Pró-Cardíaco, em Botafogo. Ela está internada desde segunda-feira (6) para exames, que faz a cada dois meses, e tratamento de um quadro de desidratação.

"O quadro clínico da paciente está estável e apresenta evolução no tratamento da desidratação", informou o Pró-Cardíaco.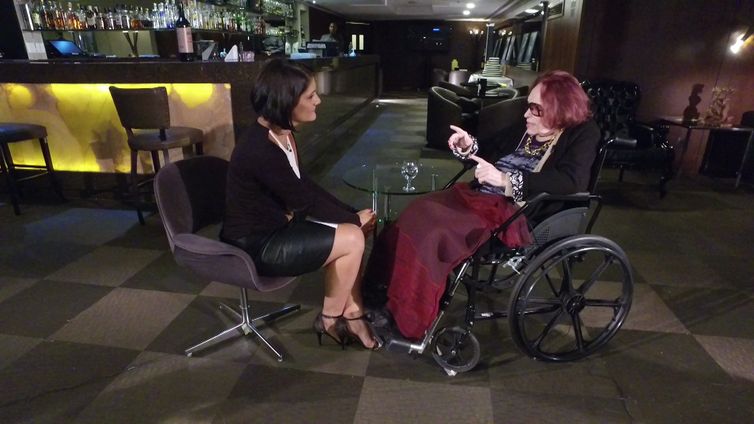 Como atriz e cantora, Bibi teve grande sucesso nos musicais Gota d'Água, de Chico Buarque e Paulo Pontes, My Fair Lady, Alô Dolly e Piaf, a Vida de uma Estrela da Canção, em 1983. Com este espetáculo, Bibi percorreu o Brasil inteiro e vários países, encerrando a turnê em Portugal.
Em 1960, ela inaugurou a TV Excelsior com o programa Brasil 60, no qual usava o recurso do videoteipe para transmitir reportagens das capitais brasileiras, aposentando o programa ao vivo, o que, até então, era comum na TV brasileira. O sucesso foi tanto que se desdobrou  em Brasil 61, Brasil 62etc. Na Excelsior, fez também Bibi Sempre aos Domingos. Em 1968, ela voltou à televisão, mas sem o teipe, e comandou na TV Tupi carioca o musical Bibi ao Vivo, com direção de Eduardo Sidney. No programa, Bibi apresentava, cantava e dançava com a orquestra do Maestro Cipó e as coreografias de Nino Giovanetti no histórico auditório da Urca.
Bibi Ferreira nunca aceitou papéis em telenovelas, pois não se sentia à vontade vivendo personagens na telinha. O veículo se adequava melhor a seu  temperamento histriônico de apresentadora, onde criou estilo único. Além de ser poliglota, sempre  transmitiu muita credibilidade, que vinha de sua ampla cultura, e fazia isso com charme imbatível. Na transmissão que fez para a TV Tupi, em 1972, da entrega do Oscar, maior prêmio do cinema mundial, mostrou todo esse potencial.
Nos anos 90, Bibi Ferreira completou 50 anos de trajetória artística com o espetáculo Bibi in Concert. Em 2009, em homenagem ao Ano da França no Brasil, ela retornou ao Teatro Maison de France para reviver o musical Bibi Canta e Conta Piaf.
Fonte: Agência Brasil.
The news, reports, views and opinions of authors (or source) expressed are their own and do not necessarily represent the views of CRWE World.