Responsável pela retirada de La Paz para o Brasil do então senador boliviano Roger Pinto Molina, o diplomata Eduardo Saboia será embaixador no Japão. O Senado aprovou a indicação do nome de Saboia por 41 votos a favor, oito contra e uma abstenção.
Em 2013, Saboia organizou a retirada da Bolívia por terra até o Brasil do senador, após avisar ao governo brasileiro que havia riscos à integridade física do parlamentar. Pinto Molina ficou 455 dias abrigado na Embaixada do Brasil em La Paz.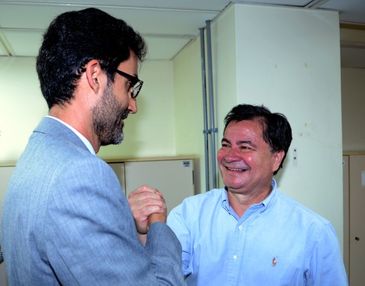 Opositor do governo do presidente Evo Morales, Pinto Molina não obteve salvo-conduto para deixar a Bolívia e vir para o Brasil. O processo envolvendo a retirada do senador provocou, em 2015, uma punição ao diplomata brasileiro. Ele foi suspenso por 20 dias das atividades no Ministério das Relações Exteriores. Há dois anos, Saboia foi promovido a embaixador.
Divisão
A indicação dividiu os votos dos senadores. O senador José Serra (PSDB-SP), ex-ministro das Relações Exteriores, elogiou o currículo de Saboia e lembrou que ele foi o responsável pela promoção do diplomata.
A senadora Vanessa Graziottin (PCdoB-AM) criticou a quebra de hierarquia feita por Eduardo Saboia e classificou o episódio de "fuga fantástica". O senador Ronaldo Caiado (DEM-GO) defendeu o diplomata.
Saboia vai substituir o atual embaixador em Tóquio, André Corrêa do Lago. Em abril, o governo japonês concedeu o chamado agrément ao diplomata que é a confirmação da indicação de um embaixador estrangeiro para exercer as funções. O Brasil também concede costumeiramente agréments a embaixadores de outros países que passarão a morar em Brasília.
Fonte: Agência Brasil.
The news, reports, views and opinions of authors (or source) expressed are their own and do not necessarily represent the views of CRWE World.