A maioria dos ministros do Supremo Tribunal Federal (STF) decidiu, há pouco, suspender o uso do voto impresso nas urnas eletrônicas durante as eleições de outubro. A Corte julga na tarde desta quarta-feira (6), pedido de liminar da Procuradoria-Geral da República (PGR) para impedir a impressão, criada na minirreforma eleitoral, em 2015.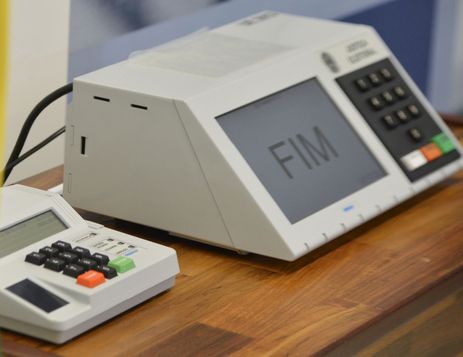 Até o momento, votaram contra a impressão do voto os ministros Alexandre de Moraes, Edson Fachin, Luís Roberto Barroso, Marco Aurélio, Rosa Weber e  Ricardo Lewandowski. A maioria entendeu que a impressão viola o princípio constitucional do sigilo do voto.
O julgamento continua para tomada dos votos restantes, dos ministros Celso de Mello e da presidente, Cármen Lúcia.  O relator do caso, Gilmar Mendes, e Dias Toffoli, votaram pela manutenção do voto impresso.
Apesar de ser chamado de voto impresso, o mecanismo serve somente para auditoria das urnas eletrônicas, e o eleitor não ficará com o comprovante da votação.
Ao entrar na cabine, o eleitor digitará o número de seu candidato. Em seguida, um comprovante para conferência vai aparecer no visor da urna. Se a opção estiver correta, o eleitor confirma o voto, e a impressão será direcionada para uma caixa lacrada, que será analisada posteriormente pela Justiça Eleitoral. A fiscalização deverá confirmar se os votos computados batem com os impressos.
Fonte: Agência Brasil.
The news, reports, views and opinions of authors (or source) expressed are their own and do not necessarily represent the views of CRWE World.