O governo federal decidiu nesta noite que vai revogar amanhã (8) a nova  tabela com o preço mínimo do frete para o transporte rodoviário de cargas, publicada em edição extrado Diário Oficial da Uniãono final da tarde de hoje (7) . 
De acordo com a assessoria do Ministério dos Transportes, com a decisão, a tabela publicada pela Agência Nacional de Transportes Terrestres (ANTT) no dia 30 de maio estará valendo até uma nova tabela ser elaborada pela agência.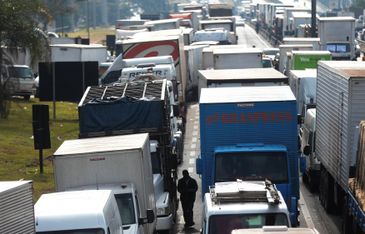 Ainda segundo a assessoria, a decisão foi tomada após reação dos representantes dos caminhoneiros com a publicação do documento nesta quinta-feira. A categoria se reúne com o governo na manhã desta sexta-feira na sede da ANTT  em Brasília.
A tabela que foi divulgada hoje foi elaborada porque, de acordo com ANTT, a anterior, publicada no dia 30, estava confusa. O documento que será revogado previa valores de frete por quilômetro rodado combinado com o número de eixos dos caminhões e a possibilidade de negociação do frete de retorno entre o contratante de origem e o transportador.
O Ministro do Transporte, Valter Casimiro, disse em coletiva de imprensa, antes da decisão de revogar o documento, que a nova tabela foi acordada com o setor do agronegócio, setor de cargas e combustível e representantes dos caminhoneiros.
A criação de uma tabela de preço mínimo para o frete foi uma das reivindicações dos caminhoneiros durante a paralisação da categoria que durou dez dias e resultou em prejuízos em diversos setores da economia e em desabastecimento de combustíveis, alimentos, entre outros produtos.
Fonte: Agência Brasil.
The news, reports, views and opinions of authors (or source) expressed are their own and do not necessarily represent the views of CRWE World.