Questionado sobre a indicação do ex-ministro Henrique Meirelles para estar à frente do MDB nas eleições deste ano, o presidente Michel Temer afirmou hoje (7) que "Meirelles é a continuidade". O presidente concedeu entrevista exclusiva à jornalista Roseann Kennedy, no programa Nos Corredores do Poder, da TV Brasil.  
Segundo ele, o ex-ministro foi muito bem recebido no MDB e tem "maioria" lá dentro. Ele afirmou, entretanto, que o partido nunca tem posição unânime. "O MDB sempre foi assim. Nem dr. Ulysses [Guimarães] conseguiu. Ele reconstruiu o Brasil e teve 4,6% dos votos; foi abandonado pelo MDB", avaliou. Michel Temer disse ainda esperar ser reconhecido futuramente. "Já me disseram que o reconhecimento virá depois, será mais histórico do que momentâneo", afirmou.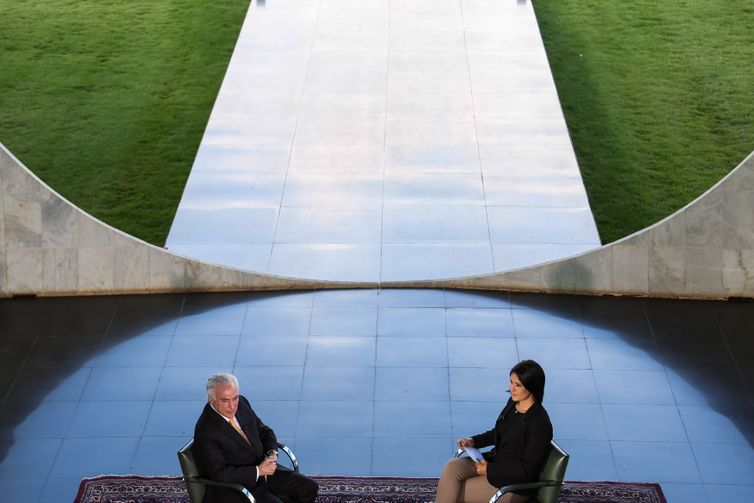 Copa do Mundo
Por fim, o presidente disse que recebeu convite para ir à Copa do Mundo na Rússia, mas não sabe se vai porque "o Brasil está agitado e exige a presença do governante". Segundo Temer, a Copa "recupera o patriotismo", ao colocar em evidência a nossa bandeira e seu lema Ordem e Progresso. Ele disse esperar que os brasileiros possam festejar um bom resultado para o Brasil.
Fonte: Agência Brasil.
The news, reports, views and opinions of authors (or source) expressed are their own and do not necessarily represent the views of CRWE World.