Jovens do ensino médio de escolas públicas, entre 15 e 18 anos, com perfil de liderança e que promovem trabalhos voluntários em suas comunidades podem se candidatar a uma das 50 vagas da 17ª edição do Programa Jovens Embaixadores, promovido pela Embaixada dos Estados Unidos. Os selecionados terão a oportunidade de fazer um intercâmbio de três semanas nos Estados Unidos.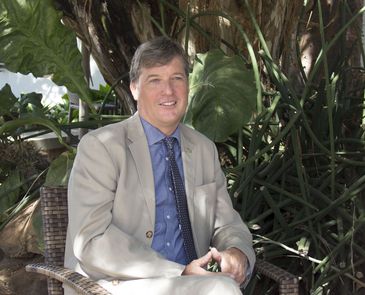 De acordo com o conselheiro de Educação da embaixada, Erik Holm-Olsen, o desafio do programa, que começou em 2003, é escolher apenas 50 entre tantas histórias inspiradoras. No ano passado, foram 24 mil inscritos. "São jovens muito talentosos. Tiramos os melhores dos melhores. São jovens que já fazem a diferença e queremos que continuem se destacando", comentou.
Os candidatos que quiserem concorrer a uma das vagas, devem ter boas notas, domínio da língua inglesa e ter participado de trabalho voluntário por, no mínimo, um ano. As inscrições podem ser feitas até o dia 12 de agosto pelo site. A viagem ocorre em janeiro de 2019.
Em 16 edições, 572 jovens brasileiros participaram do programa. E quem participou, garante que a experiência muda perspectivas. É o caso do economista e cientista político, Giovani Rocha, 26 anos, Jovem Embaixador do Programa em 2009. Negro, filho de empregada doméstica e auxiliar de mecânico, ele mora na periferia do Rio de Janeiro. "Antes dessa vivência, eu tinha um pensamento limitado. Quando voltei, quis trabalhar com algo que fizesse impacto na vida das pessoas", destacou.
Para cumprir seu objetivo, seguiu como voluntário do projeto Líderes do Amanhã,  trabalhou como consultor do Banco Mundial apoiando o Ministério da Educação na reforma do ensino médio e, em agosto, embarca para os Estados Unidos. Vai cursar mestrado em relações raciais no Brasil, política pública, racismo e impacto, tendo o curso custeado integralmente pelo governo americano.
"O Jovens Embaixadores foi essencial para eu enxergar esse objetivo. Quero um Brasil com uma perspectiva maior, mostrar o negro em posições que não sejam marginalizadas. As mudanças são complexas de serem feitas, mas os resultados vão aparecer", enfatizou.
Fonte: Agência Brasil.
The news, reports, views and opinions of authors (or source) expressed are their own and do not necessarily represent the views of CRWE World.