A Procuradoria-Geral da República (PGR) apresentou denúncia do Supremo Tribunal Federal (STF) contra o senador Ciro Nogueira (PP-PI) pelo crime de obstrução de justiça.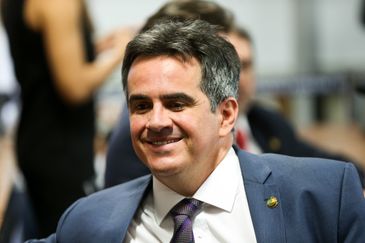 Em abril, os gabinetes de Nogueira e do deputado Eduardo da Fonte (PP-PE) foram alvo de busca e apreensão determinada pelo ministro Edson Fachin, relator do caso. A investigação, que correu em segredo de justiça, foi aberta para apurar a suspeita de que os investigados tentaram comprar o silêncio de um ex-assessor parlamentar.
Em nota, o advogado Antônio Carlos de Almeida Castro, conhecido como Kakay, disse que as buscas realizadas contra o parlamentar não encontraram nenhuma tentativa de embaraço às investigações.
"A investigação, antes de produzir qualquer indício para sustentar uma denúncia pelo crime de obstrução, demonstrou a não participação do senador em qualquer tentativa embaraço à investigação", afirmou a defesa.
Fonte: Agência Brasil.
The news, reports, views and opinions of authors (or source) expressed are their own and do not necessarily represent the views of CRWE World.