O ex-prefeito do Rio Eduardo Paes negou, em depoimento à Justiça Federal, ter recebido vantagens de empresas que trabalharam nas obras das Olimpíadas de 2016. Ele participou, nesta terça-feira (19), de audiência na 7ª Vara Federal Criminal, como testemunha de defesa do ex-governador Sérgio Cabral.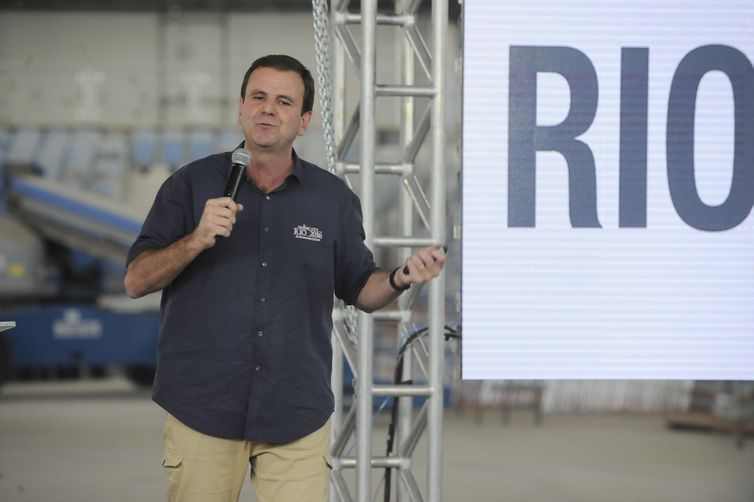 Paes falou no âmbito da operação Unfair Play, um desdobramento da Lava Jato, e negou ter presenciado articulações ilícitas para garantir, no Comitê Olímpico Internacional (COI), a vitória do Rio como sede dos Jogos Olímpicos.
Ao final, o ex-prefeito foi inquirido pelo juiz Marcelo Bretas se teria recebido alguma ajuda das empreiteiras que atuaram nas obras olímpicas, no Brasil ou no exterior. Paes negou que tivesse havido recebimento de ajuda das empresas no exterior, mas disse que precisaria checar suas contas de campanha para saber se houve alguma doação eleitoral.
À saída da Justiça Federal, já na calçada, Paes falou com os jornalistas e foi ainda mais enfático quanto a não ter recebido vantagens de empreiteiras.
"Tem certos procedimentos e comportamentos que eu não tenho na vida. Ninguém me ofereceu, até porque se oferecesse, levava uma voz de prisão na hora. Tem certos tipos de conversas que eu não tenho e jamais teria", afirmou Paes.
Perguntado sobre delações de executivos da Odebrecht, que apontam doações de campanha em caixa 2, Paes disse que cabe à Justiça e ao Ministério Público apurar.
"Cabe ao Poder Judiciário e ao Ministério Público apurar e a empresa comprovar isso. Eu nego. Todos os valores recebidos nas minhas campanhas foram devidamente declarados.
Embora cotado como candidato ao governo do Rio este ano, Paes não confirmou sua candidatura. Agora filiado ao Democratas, depois de sair do MDB, disse apenas que está pensando no assunto.
Fonte: Agência Brasil.
The news, reports, views and opinions of authors (or source) expressed are their own and do not necessarily represent the views of CRWE World.