O ministro do Desenvolvimento Social, Alberto Beltrame, disse nesta terça-feira (19) que o aumento do poder de compra dos beneficiários do Bolsa Família vai atingir a marca de 20% no mês que vem, relativo aos anos do governo Temer. Segundo ele, devido aos últimos reajustes, aos pagamentos em dia e à queda da inflação, as famílias que recebem o benefício poderão ter um aproveitamento maior dos valores recebidos.
Segundo Beltrame, os índices do poder de compra dos governos anteriores eram negativos. Entre julho de 2016 e março de 2018, antes do último aumento do benefício, o aumento do poder de compra dos que recebem o programa subiu 14,2%. A partir de julho, segundo o MDS, o número vai subir para 20%, na comparação dos últimos dois anos.
Ao conceder entrevista no Palácio do Planalto após participar de reunião com o presidente Michel Temer e os demais ministros da área social, Beltrame disse que o programa foi reforçado nos últimos anos e agora está mais estruturado, acabando com a demora de mais de um ano que, de acordo com ele, havia entre o cadastro e o primeiro repasse às famílias elegíveis. Segundo o ministro, atualmente esse processo dura "no máximo" 45 dias.
"Nós chegamos a ter quase 2 milhões de famílias na lista de espera. Hoje ela está zerada. Juntando os reajustes e a redução da inflação desse período, que caiu de 12% em 2015/2016 para menos de 3%, nós chegamos ao maior poder de compra do benefício básico do Bolsa Família neste momento. A partir de julho, nós chegaremos a um índice de 20% positivo no poder de compra de alimentos do benefício básico", disse.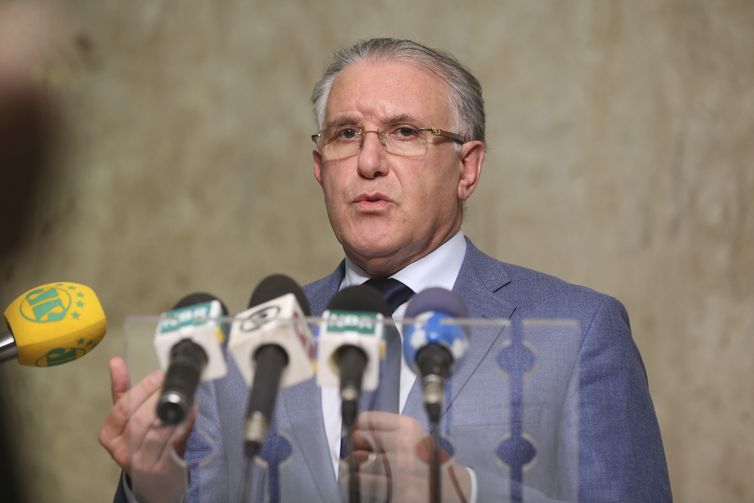 Plano Progredir
O ministro também comentou o Plano Progredir, lançado no ano passado  com a meta de garantir R$ 3 bilhões em microcrédito produtivo para pessoas de baixa renda. Até agora, R$ 1,94 bilhão foi liberado até dezembro do ano passado para o financiamento de beneficiários de programas sociais do Cadastro Único.
 Segundo Beltrame, 60% desse valor foi destinado ao público que recebe o Bolsa Família, para que possa entrar no mercado de trabalho formal e criar seus próprios negócios. Após citar também dados positivos no Programa Minha Casa, Minha Vida e na área da geração de empregos, que serão anunciados em breve, o ministro disse que o presidente não fará campanhas na mídia com o objetivo de aumentar a sua popularidade.
Agenda regular
Quanto ao calendário eleitoral, que impede o anúncio de repasse de verbas e inauguração de obras a partir do início de julho, a três meses das eleições, o ministro disse que a agenda do governo segue regularmente, sem nenhuma "encomenda" de entrega fora do normal.
"A orientação do presidente é que o dia 7 de julho não tenha significado em particular nenhum para os ministérios. Uma questão é a agenda eleitoral; a outra é o trabalho do governo. A orientação do governo é muito clara, nesse sentido, de que o nosso trabalho continua independente do calendário eleitoral. Nós temos programas para desenvolver, metas a atingir. Não anteciparemos, nem postergaremos nada", disse.
Fonte: Agência Brasil.
The news, reports, views and opinions of authors (or source) expressed are their own and do not necessarily represent the views of CRWE World.