Subiu para seis o número de mortos em uma operação coordenada pela Polícia Civil no Complexo da Maré, na manhã de hoje (20). Segundo nota divulgada pela instituição, todas as vítimas tinham envolvimento com o tráfico de drogas da região.
A força-tarefa da Polícia Civil contou com apoio do Exército Brasileiro e da polícia judiciária da Força Nacional. A polícia divulgou que o objetivo da ação era o cumprimento de 23 mandados de prisão.
Segundo a polícia, houve resistência dos criminosos, o que gerou intenso tiroteio.
"Durante as ações desenvolvidas, especificamente em dois imóveis próximos, as equipes depararam-se com intensa resistência dos criminosos, dos quais seis elementos restaram feridos e, embora devidamente socorridos, vieram a óbito em virtude dos ferimentos."
Apreensões
De acordo com a polícia, foram apreendidos quatro fuzis calibre 5.56mm, oito carregadores, farta quantidade de munição de fuzil e pistola, duas pistolas, sendo uma calibre .40 e outra calibre 9mm, quatro granadas, 1.832 pinos de cocaína, 75 sacolés de maconha, cerca de 2 kg de maconha, além de ferramentas utilizadas para arrombamento de caixas eletrônicos.
O adolescente Marcos Vinicius da Silva, de 14 anos, foi atingido por uma bala perdida e levado em estado grave para o Hospital Getúlio Vargas, onde passou por cirurgia.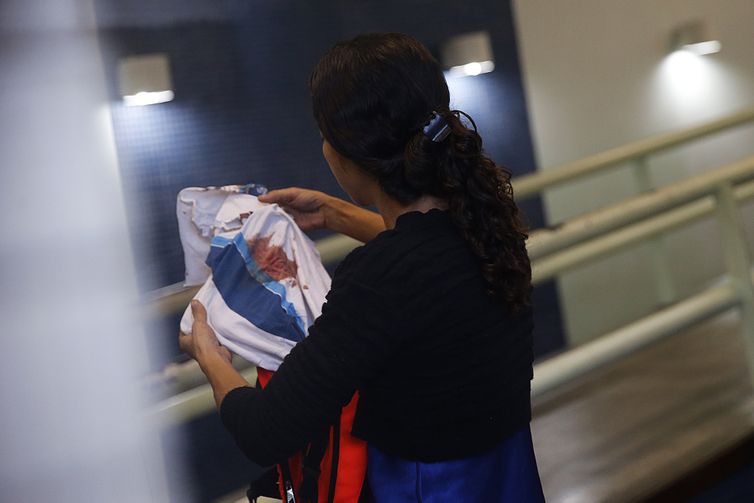 Fonte: Agência Brasil.
The news, reports, views and opinions of authors (or source) expressed are their own and do not necessarily represent the views of CRWE World.