O ex-diretor de Novos Negócios da Petroquisa, Djalma Rodrigues de Souza, foi preso hoje (21), em caráter preventivo. Souza é um dos alvos dos 11 mandados judiciais cumpridos por policiais federais durante a 52ª fase da Operação Lava Jato, deflagrada esta manhã para ampliar as investigações de suspeitas de crimes praticados contra as subsidiárias da estatal petrolífera, alvo do desvio de bilhões de reais, segundo o MPF.
Procurado pela Agência Brasil, o advogado Gentil Ferreira Neto confirmou que seu cliente foi detido na cidade do Rio de Janeiro, onde Souza reside. Alegando ainda não ter tido acesso aos autos, o advogado optou por não comentar a prisão preventiva.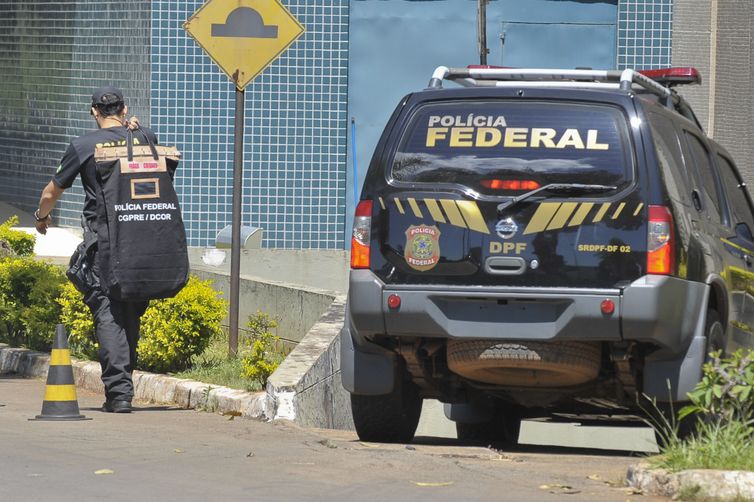 Em nota, o Ministério Público Federal (MPF) informou que a operação deflagrada hoje, apelidada de Greenwich, está relacionada ao aprofundamento das investigações de crimes de corrupção e lavagem de dinheiro e que envolvem o ex-diretor da Petroquisa e seus parentes. Denunciado anteriormente pela força-tarefa da Lava Jato, Souza, já tinha sido citado em um mandado de prisão, durante a 46ª fase da Lava Jato, mas não chegou a ser preso na ocasião.
Segundo a PF, além da prisão preventiva de Souza, foram cumpridos nove mandados de busca e apreensão nas cidades do Rio de Janeiro, Recife e de Timbaúba (PE). O alvo de um mandado de prisão temporária cujo nome não foi confirmado se comprometeu com se apresentar à Polícia Federal (PF) em São Paulo. Os dois suspeitos detidos serão escoltados à superintendência da PF em Curitiba, onde ficarão à disposição da 13ª Vara da Justiça Federal.
De acordo com a PF, indícios já reunidos pelos investigadores demonstram que a Odebrecht era favorecida na obtenção de contratos de prestação de serviços às subsidiárias da Petrobras. Em troca, seus executivos favoreciam os funcionários das subsidiárias da estatal petrolífera que participavam do esquema fraudulento.
Ainda segundo a PF, os processos de contratação eram direcionados pelos funcionários das subsidiárias da Petrobras responsáveis pela seleção das prestadoras de serviço. Eles estabeleciam parâmetros que só as empresas participantes do esquema podiam atender.
O MPF acusa Souza de ter recebido R$ 17,7 milhões entre dezembro de 2010 e março de 2014, quando respondia pelo projeto do Complexo Petroquímico de Suape, em Pernambuco. De acordo com o MPF, os valores teriam sido transferidos ao ex-diretor da Petroquisa através de contas em nomes de empresas off-shores controladas pelo grupo Odebrecht.
Procurada, a Petrobras informou que trabalha em estreita parceria com as autoridades que conduzem a Operação Lava Jato, sendo reconhecida pelo próprio MPF e pelo Supremo Tribunal (STF) como vítima dos crimes desvendados. "A empresa é a maior interessada em ver todos os fatos esclarecidos", sustenta a companhia, em nota em que reafirma a intenção de seguir adotando as medidas necessárias para obter a devida reparação dos danos sofridos.
A Odebrecht destacou que as investigações que resultaram na 52ª fase da Operação Lava Jato têm origem em informações fornecidas na colaboração da empresa e de seus ex-executivos. A empresa também lembrou que assinou acordos de leniência com o Brasil, Estados Unidos, Suíça, República Dominicana, Equador, Panamá e Guatemala e implantou um sistema para prevenir, detectar e punir desvios ou crimes, adotando um modelo de gestão que valoriza a ética, a integridade e a transparência.
Matéria alterada às 15h25 para acréscimo de informações.
Fonte: Agência Brasil.
The news, reports, views and opinions of authors (or source) expressed are their own and do not necessarily represent the views of CRWE World.