Os servidores públicos federais poderão escolher entre assistir aos jogos da seleção brasileira na Copa em casa, compensando as horas em outras datas, ou trabalhar durante as partidas. O Ministério do Planejamento publicará amanhã (22) uma portaria no Diário Oficial que torna opcional o funcionamento dos mais de 200 órgãos da administração federal nos dias de jogos.
Originalmente, os órgãos públicos ficariam fechados durante os jogos do Brasil na Copa. Apenas serviços essenciais continuariam funcionando. No entanto, determinadas categorias profissionais entraram na Justiça e conseguiram liminares para continuarem trabalhando durante os jogos, sob o argumento de que a compensação das horas não trabalhadas prejudicaria a rotina de alguns servidores.
Os horários de dispensa dos servidores, no entanto, não foram alterados. Nos dias em que a seleção brasileira jogar pela manhã, os servidores vão poder começar a trabalhar a partir das 14h. Quando as partidas ocorrerem à tarde, o expediente poderá ser encerrado às 13h. Com a portaria a ser publicada amanhã, a folga e a compensação deixarão de ser compulsórias para serem de escolha de cada servidor.
Segundo o Planejamento, no caso de serviços essenciais, foi mantida a orientação de não interrupção. Os dirigentes do governo federal deverão garantir a continuidade e funcionamento dos órgãos que prestam este tipo de serviço. O prazo para compensação das horas não trabalhadas vai até 31 de outubro.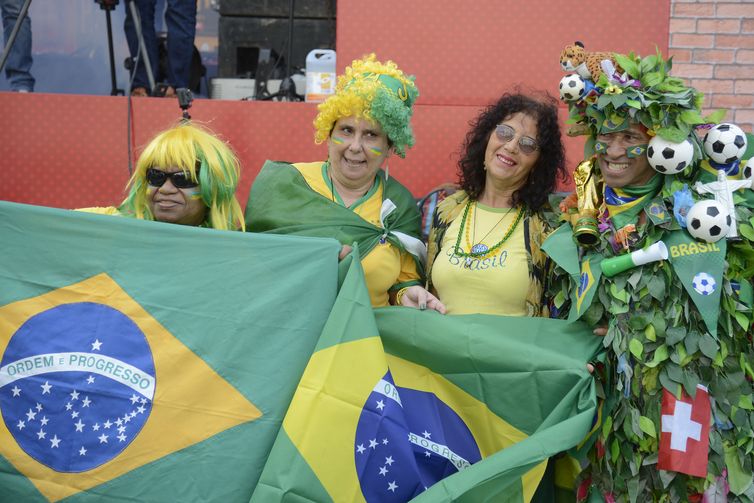 Fonte: Agência Brasil.
The news, reports, views and opinions of authors (or source) expressed are their own and do not necessarily represent the views of CRWE World.