A quinta-feira foi da França e, principalmente, da Croácia. Franceses não encantaram, mas souberam vencer o Peru e garantir a classificação no grupo C. Pelo grupo D, a Croácia atropelou a Argentina e também se garantiu na próxima fase. A outra partida do dia prometia ser a mais morna entre as três, e foi. Dinamarca e Austrália empataram em 1 a 1.
No oitavo dia da Copa, um tango muito triste embalou a cidade de Nizhny Novgorod. Argentinos lotaram o estádio, fizeram muito barulho, mas saíram à beira da depressão após uma derrota arrasadora. Ainda há esperança, porém, de uma classificação. Mas para que isso ocorra, a Argentina precisa torcer por uma combinação de resultados e jogar muito mais.
Argentina 0 x 3 Croácia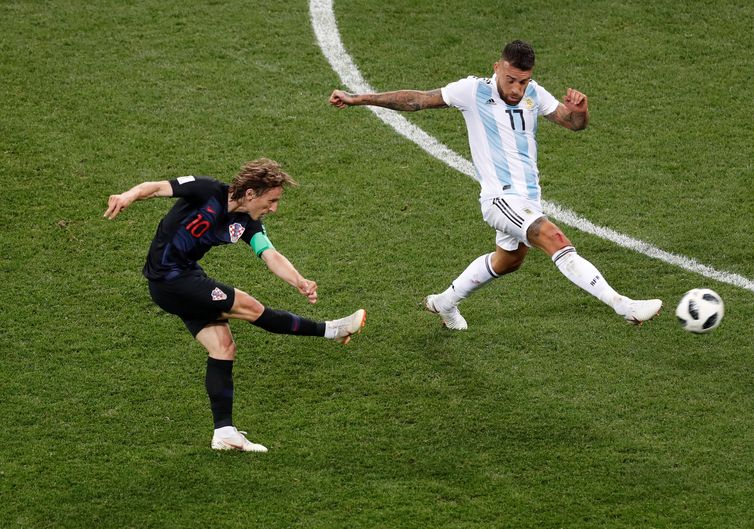 A Argentina que se classificou no sufoco para a Copa do Mundo não mudou nada. Um time desorganizado, perdido e inofensivo foi para a Rússia e ainda não venceu. Empatou com a Islândia e não resistiu ao adversário mais forte do grupo. Já a Croácia teve a frieza de explorar o desespero argentino, endureceu o jogo e saiu vitoriosa.
Apesar das boas atuações de Modric e Raktic, fundamentais para a vitória, a Croácia contou com um erro fatal do goleiro argentino Caballero. Ele errou na devolução da bola ao zagueiro e a entregou para Rebic abrir o placar. Mas o fracasso do time até agora não pode ser atribuído somente ao goleiro. O ataque tem feito muito pouco para merecer sucesso nesta Copa. O único gol do time no torneio até o momento foi de Agüero, contra a Islândia, no início da partida. Depois disso, foram cerca de 160 minutos sem marcar gols na Copa do Mundo. 
E alguns podem perguntar: e o Messi? Talvez ele dê a resposta contra a Nigéria, na última rodada. Porque até agora, nada.
Do outro lado, a Croácia se mostrou um time inteligente e eficiente. Alguns de seus jogadores, como Rebic e Mandzukic, se encarregaram se rivalizar com os argentinos no jogo duro, de faltas e pequenas agressões nas disputas de bola. A aparente irritação desses jogadores se mostrou ser mais estratégica do que legítima. Enquanto isso, os albicelestes estavam genuinamente irritados em campo, jogavam cada vez menos e reclamavam cada vez mais.
França 1 x 0 Peru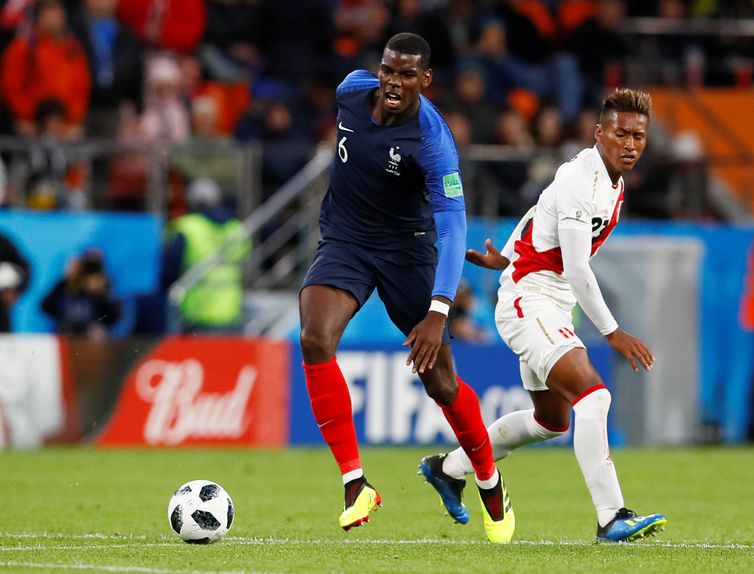 A França não encantou, mas jogou melhor do que na primeira rodada. Soube atacar e, principalmente, se defender sem passar sufoco. Mbappé marcou o gol francês e, junto com Griezmann, Pogba e Giroud, mostrou força ofensiva, indicando que os "Bleus" ainda podem evoluir no decorrer da Copa.
Do lado peruano, muita vontade, muita correria e nenhum gol em dois jogos. A tarefa era difícil hoje, mas os torcedores peruanos têm o direito de se orgulhar do time. Tiveram mais a bola e não tiveram medo da França. Caíram de pé.
Ainda resta uma partida a ser jogada na próxima rodada, mas o Peru já não tem mais chances de classificação. Em um campeonato de "tiro curto" como é a Copa do Mundo, o pênalti perdido por Cueva na primeira partida contra a Dinamarca, quando o placar ainda estava 0 x 0, pode ter sido crucial.
Dinamarca 1 x 1 Austrália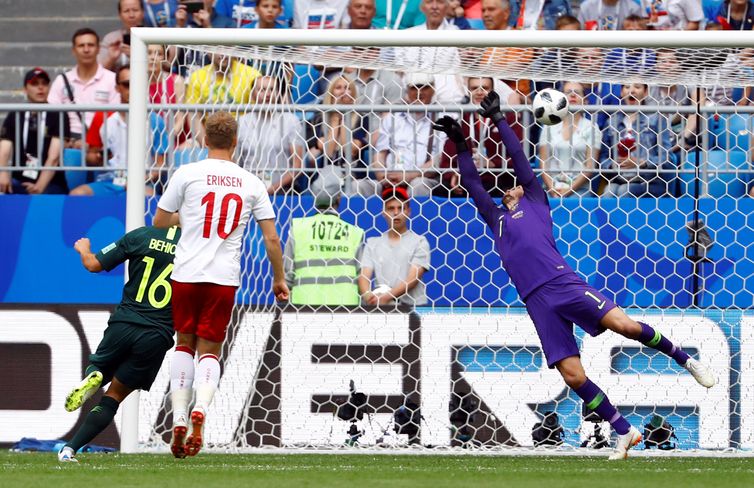 Foi o jogo que abriu o oitavo dia da Copa e foi um bom aperitivo, mas nada além disso. Tanto Dinamarca quanto Austrália buscaram o gol, tentaram ganhar em um jogo tecnicamente pobre. Os escandinavos abriram o placar logo no começo, com um belo chute de Eriksen, mas a Austrália foi buscar o empate com um gol de pênalti. Curiosamente, os dois únicos gols do time da Oceania na Copa foram marcados de pênalti, ambos assinalados após o adversário tocar na bola com a mão.
A Dinamarca tem 4 pontos no grupo e está perto de se classificar, mas joga contra a França na última rodada, em seu maior desafio na primeira fase. Do outro lado, o empate conquistado hoje mantém as esperanças dos "socceroos". A Austrália tem 1 ponto e pode chegar a 4 se vencer o Peru. Nesse caso, precisa ter um saldo de gols melhor que Dinamarca, mas precisa torcer por uma vitória da França contra os escandinavos.
Fonte: Agência Brasil.
The news, reports, views and opinions of authors (or source) expressed are their own and do not necessarily represent the views of CRWE World.