A mãe do estudante Marcus Vinicius da Silva, morto ontem (20), após ser baleado durante operação policial no Complexo da Maré, relatou que o jovem disse a ela que o tiro partiu de um blindado da polícia. Bruna Silva contou que falou com o jovem enquanto ele ainda estava lúcido, dentro da Unidade de Pronto Atendimento (UPA).
"O meu filho falou: mãe eu tomei um tiro. Eu sei quem atirou em mim, eu vi. Foi o blindado, ele não me viu com a roupa de escola", contou Bruna, durante o velório, realizado na tarde desta quinta-feira (21), no Palácio da Cidade, uma das sedes da prefeitura do Rio. Ela disse que a ambulância demorou cerca de uma hora para resgatar o filho baleado, pois não teria recebido autorização da polícia para entrar na comunidade.
"Não tinha uma ambulância na UPA. A ambulância demorou uma hora. Ela nem chegou a entrar. Os policiais mandaram ela voltar, da Avenida Brasil. O meu filho estava lúcido, estava bem. Só que quando a ambulância chegou, ele já estava roxo, pálido e gelado", relatou Bruna.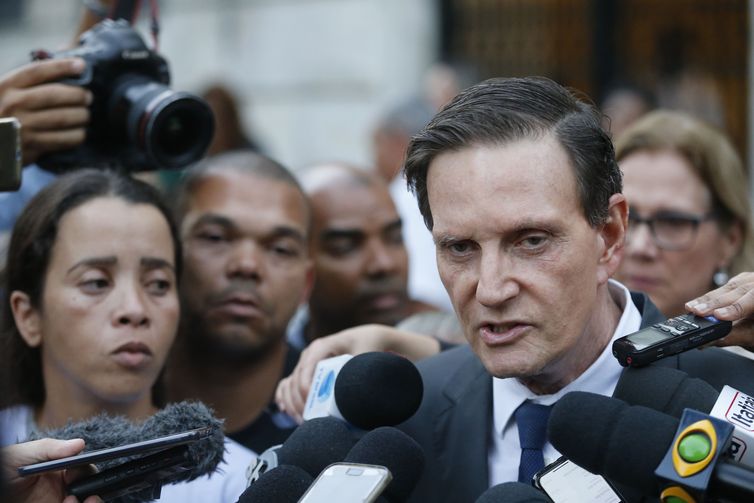 Colegas de Marcus Vinicius compareceram ao velório e ao enterro, no Cemitério São João Batista, em Botafogo. O prefeito do Rio, Marcelo Crivella, lamentou a morte do estudante e pediu investigação rigorosa.
Procurada, a Polícia Civil não se posicionou sobre as acusações da mãe do adolescente. Disse apenas que a Delegacia de Homicídios da Capital abriu inquérito para apurar as circunstâncias da morte de Marcus Vinicius.
"A perícia de local foi realizada e está prevista uma reconstituição dos fatos para determinar de onde partiu o tiro que atingiu o estudante. Todos os protocolos de investigação serão adotados rigorosamente", informou em nota.
Fonte: Agência Brasil.
The news, reports, views and opinions of authors (or source) expressed are their own and do not necessarily represent the views of CRWE World.