A controvérsia gerada pelos brasileiros na Rússia durante esta Copa do Mundo levou o governo federal a fazer postagens nas redes sociais de repúdio ao assédio e críticas à violência contra mulher. É uma campanha de combate ao ato de cinco brasileiros que fizeram um vídeo com comentários jocosos ao lado de uma mulher russa.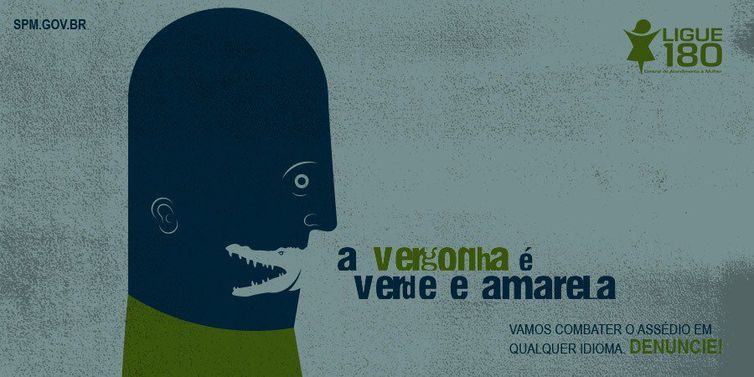 No Twitter do governo federal (@governodobras), foram postadas três imagens, nas quais um homem desenhado aparece à esquerda com a boca aberta como alguém que pronúncia algo desagradável, em seguida há as frases de efeito, a começar com: "A vergonha é verde e amarela". As imagens são assinadas pela Secretaria de Políticas para Mulheres (SPM).
As postagens foram ao ar por volta das 13h desta quinta-feira (21). A primeira delas diz ainda: "A atitude de alguns envergonhou e gerou indignação em todo o país. Seja no Brasil, na Rússia ou em qualquer lugar, temos que combater a violência contra a mulher".
Nas duas outras postagens há os dizeres "O assédio sempre revela pior lado" e "Não alimente monstro do assédio". Em todas as postagens, há a orientação para não aceitar violência de qualquer tipo e denunciar.
"Não tem espaço para o assédio onde existe o respeito! #Disque180 e denuncie!."
O Ministério Público Federal do Distrito Federal abriu inquérito para apurar se os brasileiros que gravaram o vídeo cometeram crime de injúria.
Fonte: Agência Brasil.
The news, reports, views and opinions of authors (or source) expressed are their own and do not necessarily represent the views of CRWE World.