A Seleção Brasileira de Futebol já está no Estádio de São Petersburgo, onde, às 9h, enfrenta a seleção da Costa Rica pela segunda rodada do Grupo E. Daqui a pouco os jogadores farão o trabalho de aquecimento no gramado.
Fágner é a grande novidade na lateral direita. Nessa quinta-feira (21), Danilo o titular da posição, queixou-se de dores durante o treino. Após avaliação médica, ele foi diagnosticado com uma lesão muscular na região do quadril direito, confirmada após exames.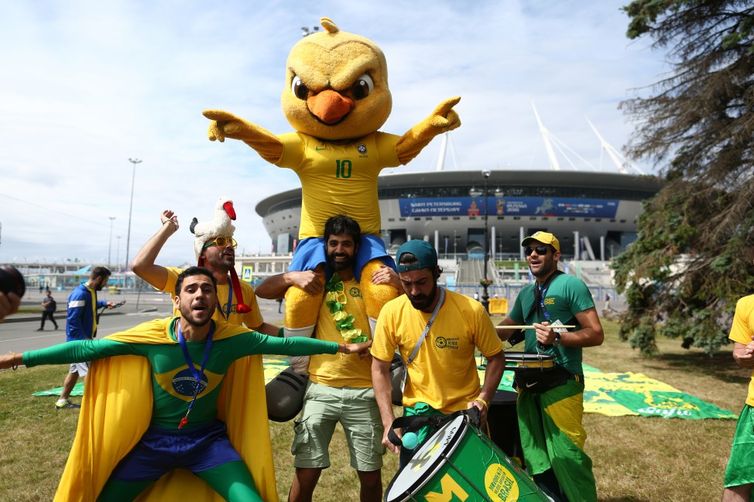 Segundo o médico da seleção Rodrigo Lasmar, a lesão impede que o atleta tenha condições de jogar contra a Costa Rica. O jogador já iniciou o tratamento com a fisioterapia e seguirá em observação pelo departamento médico.
Uma vitória do Brasil o coloca na liderança do grupo com quatro pontos. Tite escalou o time com: Alisson, Fágner, Thiago Silva, Miranda e Marcelo; Casemiro, Paulinho, Philippe Coutinho e Willian: Neymar e Gabriel Jesus.
Neste momento, é grande a movimentação de torcedores brasileiros em frente ao Estádio de São Petersburgo.
Fonte: Agência Brasil.
The news, reports, views and opinions of authors (or source) expressed are their own and do not necessarily represent the views of CRWE World.