A segunda partida da seleção brasileira na Copa do Mundo, contra a Costa Rica, reuniu 18 mil pessoas hoje (22) no Vale do Anhagabaú, centro da capital paulista, 3 mil a mais que no último jogo. Segundo a organização, o movimento foi tranquilo e não foram registradas ocorrências policiais ou médicas importantes.
O público foi revistado por 200 seguranças antes de entrar na área cercada da Arena Brahma, para acompanhar os lances pelo telão de LED de 100 metros quadrados. O resultado positivo para o Brasil, que venceu por 2x0, deixou o público satisfeito.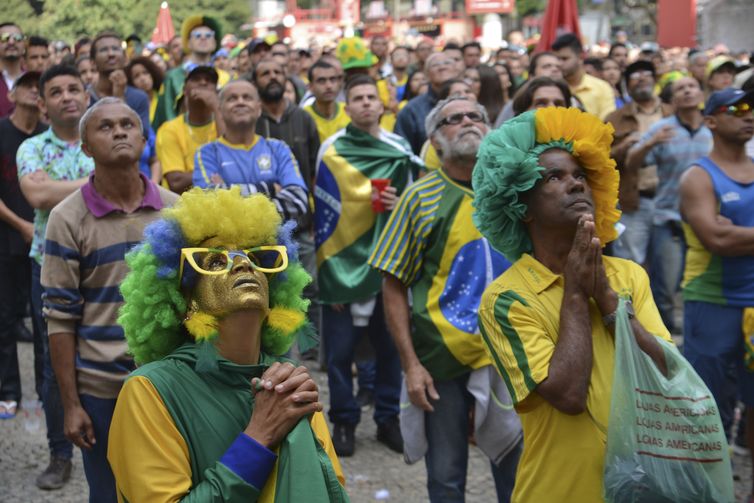 Jeremias do Prado, 51 anos, auxiliar de limpeza, pintou todo o corpo com tintas e glitter nas cores do Brasil. "Toda Copa, eu me produzo. Acordei hoje às 5h da manhã, demorei 40 minutos para ficar pronto", disse. Jeremias está otimista com o desempenho futuro da seleção. "O Brasil vai ser hexa campeão. Agora, o Neymar acordou no jogo. Ele melhorou. O Brasil acordou depois do primeiro gol", disse.
Hélio de Souza, corredor, de 50 anos, levou fé para a torcida com uma imagem de Nossa Senhora nas mãos. "Eu tive um sonho. Que o Neymar e o Gabriel Jesus fariam gol hoje. Gabriel não fez, mas comprei uma imagem de Nossa Senhora e ela trouxe sorte para o Brasil. Tenho muita fé. Na próxima semana, vou a pé para Aparecida do Norte cumprir a promessa", disse.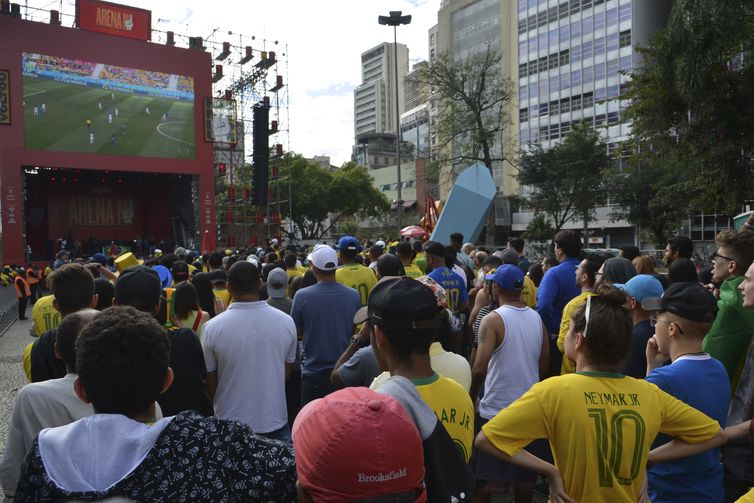 José Geraldo Ferreira, 52 anos, motorista, conta que ficou apreensivo durante todo a partida. "Foi difícil, a Costa Rica deu trabalho, nota dez para o goleiro da Costa Rica. Mas o Brasil tinha que ganhar hoje para alegrar essa torcida", disse.
Os vendedores ambulantes aproveitaram a oportunidade para faturar. No Vale do Anhangabaú, quem não se produziu podia encontrar pulseirinhas do Brasil, colares havaianos em verde e amarelo, acessórios para o cabelo, cornetas e vuvuzelas. Alice da Costa, de 30 anos, aproveitou para vender camisetas do Brasil. "Vendi 15 camisas hoje, teve boa saída. Ainda bem que o Brasil ganhou porque os produtos não vão encalhar", disse.
Confira a tabela de classificação da Copa do Mundo.
Fonte: Agência Brasil.
The news, reports, views and opinions of authors (or source) expressed are their own and do not necessarily represent the views of CRWE World.