O ex-governador da Bahia, Waldir Pires, morreu aos 91 anos, na manhã de hoje (22), em Salvador. Ex-ministro da Defesa do governo Lula (2006/2007), Pires estava internado no Hospital da Bahia desde a noite desta quinta-feira (21), com um quadro de pneumonia.
Segundo a assessoria do hospital, Pires teve uma parada cardiorrespiratória por volta das 10 horas. A equipe médica tentou reanimá-lo, mas o político baiano não respondeu aos esforços e faleceu.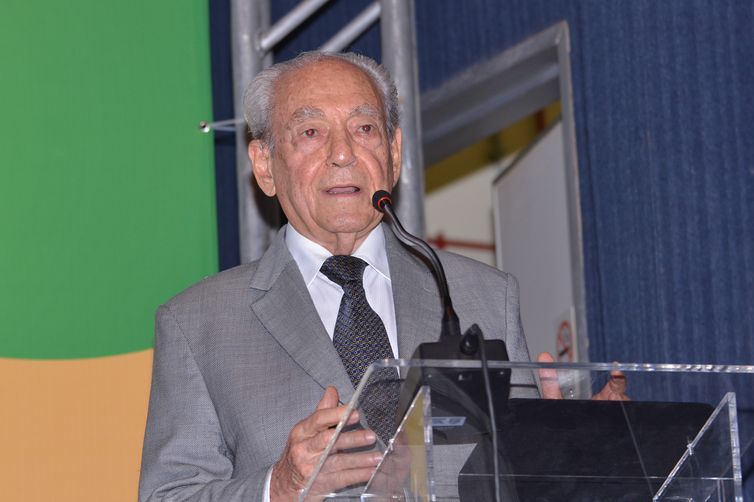 Nascido em Acajutiba (BA), em 21 de outubro de 1926, Pires formou-se em Direito. Ingressou na política após militar no movimento estudantil, com o qual atuou nas campanhas em defesa da Petrobras.
Foi secretário de governo da gestão de Luís Régis Pacheco Pereira (1951-1955), deputado estadual e federal. Após a renúncia do ex-presidente da República Jânio Quadros, em 25 de agosto de 1961, apoiou a posse de João Goulart, vice-presidente constitucional, cujo nome era vetado pelos ministros militares. Após o golpe civil-militar de 1964, teve seus direitos políticos suspensos e se exilou primeiro no Uruguai, depois, na França, onde se tornou professor da Faculdade de Direito da Universidade de Dijon e do Instituto de Altos Estudos da América Latina da Universidade de Paris, em 1968.
Após retornar ao Brasil, em 1970, retomou as atividades políticas. Em 1985, assumiu o Ministério da Previdência e Assistência Social durante o governo José Sarney. Em 1987, foi eleito governador da Bahia, cargo que ocupou até retornar à Câmara dos Deputados, em 1990, pela segunda vez. Em 2003, foi nomeado por Lula ministro-chefe da Corregedoria-Geral da União (CGU), posto que deixou em março de 2006, para assumir o Ministério da Defesa. À frente da pasta, enfretou a crise do setor aéreo, uma das mais graves do governo Lula.
Fonte: Agência Brasil.
The news, reports, views and opinions of authors (or source) expressed are their own and do not necessarily represent the views of CRWE World.