Quatro seleções já conseguiram classificação para as oitavas de final da Copa da Rússia, e não dependem mais de resultado na rodada final: Rússia (Grupo A), Uruguai (Grupo A), França (Grupo C) e Croácia (Grupo D). De outro lado, já estão sem chances as seleções do Egito (Grupo A), Arábia Saudita (Grupo A), Peru (Grupo C) e Costa Rica (Grupo E).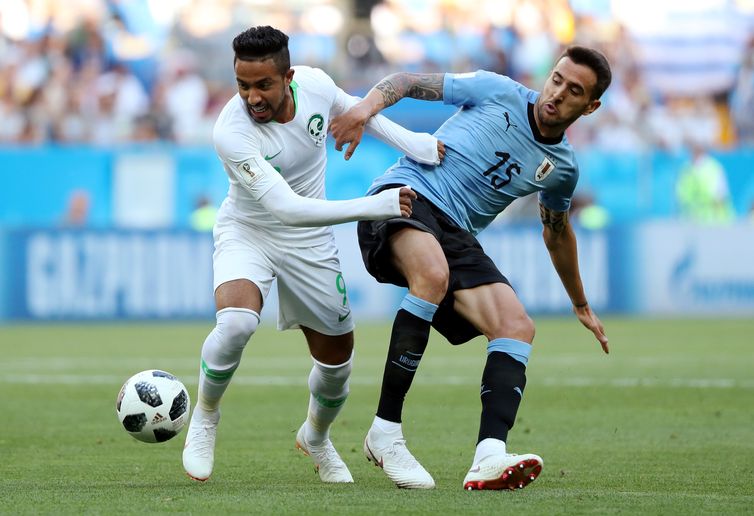 No Grupo E, o Brasil ficou mais próximo de continuar na copa após vencer a Costa Rica por 2 x 0: depende de apenas um empate para conseguir chegar às oitavas. De outro lado, a vitória da Nigéria por 2 x 0 sobre a Islândia manteve as esperanças argentinas de passar à próxima fase, mas situação é difícil. Ainda com chances, a Argentina não depende mais de si para continuar na Copa.
Nigéria, Argentina e Islândia vão disputar a última vaga do Grupo E na última rodada do grupo D, na terça-feira (26), às 15h. A Argentina tem que ganhar da Nigéria e torcer contra a Islândia. Se o time da Terra do Gelo vencer a Croácia, Argentina e Islândia vão disputar a segunda vaga nos critérios de desempate, a começar do saldo de gols. Nigéria pode se classificar até mesmo com empate.
Na última rodada, no mesmo horário das 15h, jogam Islândia x Croácia e Nigéria x Argentina. A Islândia precisa vencer o seu jogo contra a Croácia. Pode ser beneficiada com um empate entre Nigéria e Argentina se fizer melhor saldo de gols. Uma vitória da Argentina pode classificar a Islândia se esta também vencer pela mesma diferença de gols.
Situação definida no A
No Grupo A está mais fácil a definição. Rússia enfrenta o Uruguai na segunda-feira (dia 25), às 11h. Vão decidir o primeiro e o segundo lugares do grupo. A Rússia tem o empate a seu favor.
Egito e Arábia Saudita jogam apenas para cumprir a tabela pois não têm mais chances de passar para a segunda fase.
Chances de Portugal no B
No grupo B Espanha, Portugal e Irã disputam as duas vagas nas oitavas de final. Marrocos não tem mais chance mas pode influenciar na definição dos classificados.
A Espanha joga contra Marrocos e só uma derrota põe em perigo sua classificação.
Portugal joga pela vitória e tem o empate como alternativa de classificação. Em caso de derrota quem se classifica é o Irã.
Derrotas simultâneas de Espanha e Portugal classifica o Irã e deixa a outra vaga para ser definida no saldo de gols, ataque mais positivo ou menor número de pontos perdidos com cartões amarelos e vermelhos.
Ninguém tem posição de primeiro ou segundo colocado definidas.
Confira a tabela de classificação da Copa do Mundo.
Fonte: Agência Brasil.
The news, reports, views and opinions of authors (or source) expressed are their own and do not necessarily represent the views of CRWE World.