O Concurso 2.052 da Mega-Sena será sorteado hoje (23) à noite. O prêmio está acumulado, e quem acertar as seis dezenas pode receber R$ 38 milhões.
As apostas podem ser feitas até as 19h (horário de Brasília) em qualquer uma das mais de 13 mil casas lotéricas de todo o país. O valor da aposta mínima é R$ 3,50.
Clientes da Caixa podem fazer a aposta pelo internet banking. O serviço funciona das 8h às 22h (horário de Brasília), exceto em dias de sorteios (quartas e sábados), quando as apostas se encerram às 19h, retornando às 21h para o concurso seguinte.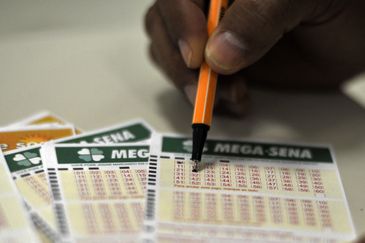 O sorteio será realizado às 20h no Caminhão da Sorte, que está estacionado na festa de São João de Campina Grande, na Paraíba. No local, também haverá o sorteio de R$ 130 milhões da Quina de São João (cujo prêmio não acumula).
Fonte: Agência Brasil.
The news, reports, views and opinions of authors (or source) expressed are their own and do not necessarily represent the views of CRWE World.