A Polícia Rodoviária Federal (PRF) apreendeu 872 quilos de cocaína hoje (22), em São José dos Pinhais, região metropolitana de Curitiba. Segundo a assessoria de imprensa da instituição, foi a segunda maior apreensão do produto realizada no país este ano.
A substância estava escondida no fundo falso de uma van parada ao passar por uma unidade operacional da PRF, na BR-227. Durante a abordagem, o nervosismo do motorista despertou a desconfiança dos policiais rodoviários, que resolveram fazer uma revista minuciosa no veículo.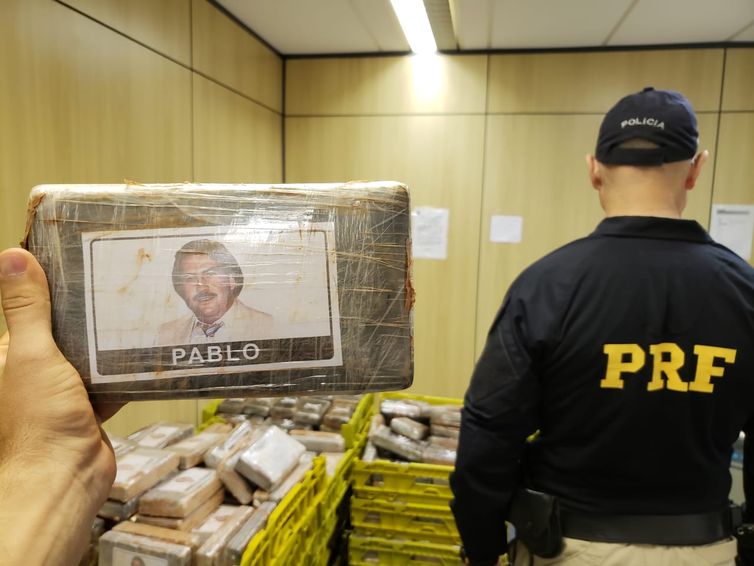 Cerca de 730 tabletes de cocaína estavam embalados em plástico, escondidos em um compartimento oculto. Alguns deles traziam a foto e o nome do narcotraficante colombiano Pablo Escobar, morto em 1993.
O motorista, um homem de 37 anos cujo nome não foi divulgado, disse aos policiais que saiu de São Paulo com destino a Paranaguá (PR). Se condenado por tráfico de drogas, ele pode ser punido com uma pena de cinco a 15 anos de prisão.
*Texto alterado às 7h do dia 23/07/2018 para correção de informação (em vez 889, 872 foi a segunda maior apreensão de cocaína feita pela PRF este ano . O título também foi alterado)
Fonte: Agência Brasil.
The news, reports, views and opinions of authors (or source) expressed are their own and do not necessarily represent the views of CRWE World.