No 11º dia da Copa do Mundo na Rússia, as seleções do grupo H entram hoje  em campo. É o grupo mais desafiador para os torcedores que gostam de antecipar o resultado das partidas: os palpiteiros de plantão. Líderes com 3 pontos cada, Japão e Senegal se enfrentam e brigam para ver quem será o líder isolado até a última rodada. Polônia e Colômbia têm confronto decisivo para manter esperanças de classificação. A primeira partida deste domingo (24) é a única de previsão mais confortável. Pelo grupo G, a Inglaterra enfrenta os estreantes em Copas, o Panamá.
Inglaterra x Panamá – 9h, Nizhny Novgorod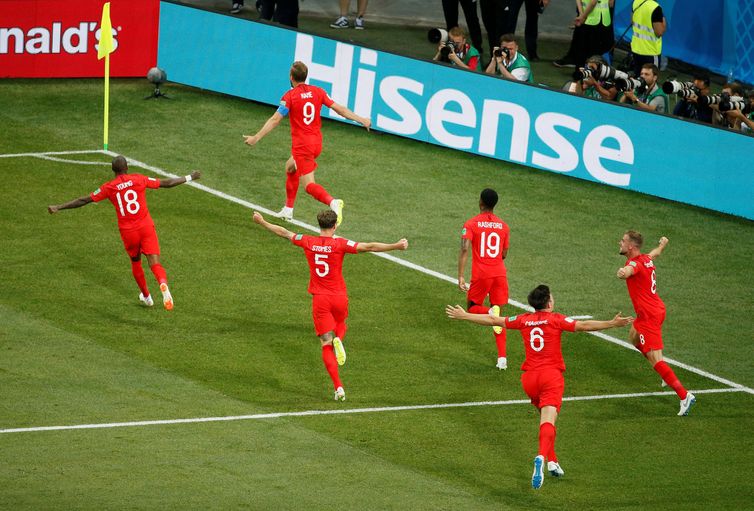 Embora não tenha demonstrado um futebol exuberante contra a Tunísia, no primeiro jogo, a Inglaterra é franca favorita para a partida de hoje. Os panamenhos, que mostraram muita vontade mas pouco futebol contra a Bélgica, enfrentam a outra potência do grupo na segunda rodada. Uma vitória, se vier, será o maior feito da história do futebol panamenho.
O meio-campista Edgar Barcenas disse que a tensão da estreia na Copa já passou. "O susto de nossa estreia histórica e de estar aqui [na Copa do Mundo] foi o que nos deixou nervosos [contra a Bélgica]. Sabemos que temos que aproveitar isso, porque temos muito mais a ganhar do que a perder". Na entrevista para a de imprensa o treinador do Panamá, Dario Gomez, já confirmou que o time titular será o mesmo que jogou contra a Bélgica, quando a seleção panamenha foi derrotada por 3 a 0..
Japão x Senegal – 12h, Ecaterimburgo
Este será o jogo de duas seleções que precisam provar que os primeiros três pontos conquistados não foram à toa. Japão veio de vitória contra a Colômbia e Senegal venceu a Polônia. Em um grupo equilibrado como esse, qualquer ponto conquistado é fundamental.
A estrela do Senegal é Sadio Mané. O atacante do Liverpool e da seleção africana, no entanto, não se destacou em relação ao restante do time na vitória contra os poloneses. Mas fez uma boa partida, com um futebol coletivo. E, segundo ele, essa é a força do time. "Acho que vai ser um bom jogo. Acho importante ser cooperativo. Nossa força? Não é [só Sadio Mané], é o time".
O Japão sabe que vai enfrentar um time alto, rápido e forte fisicamente. "Precisamos ser fortes [e fisicamente bem preparados]. Senegal é um time disciplinado, então precisamos ser muito cautelosos com eles", disse o treinador Akira Nishino.
Polônia x Colômbia – 15h, Kazan
Poloneses e colombianos virão a campo para um jogo de vida ou morte na Copa do Mundo. A declaração do atacante colombiano, Falcão Garcia, diz tudo: "Será como uma final. Quero ganhar no domingo e faremos o que pudermos para conseguir os três pontos".
O lateral-direito Santiago Arias também mostra fé em um bom resultado. "Sabemos o que queremos e onde queremos estar. Ainda temos mais dois jogos para alcançar nosso objetivo de classificação. Estamos 100% comprometidos com o jogo [contra a Polônia]".
O treinador polonês, Adam Nawalka, afirma que sua equipe virá pronta para enfrentar os sul-americanos. "Perdemos o primeiro jogo, mas não perdemos a fé. Estou convencido de que estamos bem preparados", disse. Segundo ele, seu time não vê a hora de entrar em campo. "Havia uma grande esperança na Polônia [no primeiro jogo] e, consequentemente, uma grande decepção. Estamos ansiosos para jogar a segunda partida; e é claro, eu espero um resultado melhor".
Fonte: Agência Brasil.
The news, reports, views and opinions of authors (or source) expressed are their own and do not necessarily represent the views of CRWE World.