No último dia 20, o mundo viu pela primeira vez, em quase 40 anos, torcedoras do Irã acompanhando em um estádio o jogo da seleção masculina de futebol do país contra a Espanha pela segunda rodada do Grupo B da Copa do Mundo. Desde a Revolução Islâmica essas torcedoras eram proibidas de frequentar jogos dos iranianos como uma medida protetiva por conta de posturas vulgares e ofensivas comuns nas arquibancadas. Se por um lado a Mundial na Rússia deixa esse marco, por outro, registros de assédio envolvendo torcedores têm revelado apenas a ponta de um problema que é muito comum: o ambiente muito machista do futebol afasta as mulheres que gostariam de frequentar os estádios.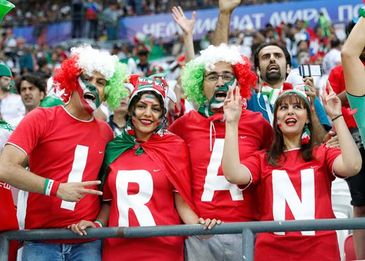 Nos últimos dias, foi grande a repercussão de notícias sobre grupos de torcedores brasileiros e argentinos que, em supostas brincadeiras, desacataram torcedoras russas e, em um dos episódios, também uma jornalista. Ainda que não se trate de uma cultura exclusiva do Brasil, aqui as ofensas ganharam proporções suficientes para que torcedoras se organizassem em diversos grupos pelas redes sociais para protestar contra este tipo de atitude.
"A ideia de criar o movimento veio de torcedoras que, em um bate papo, se reuniram e começaram a falar sobre o preconceito de maneira geral contra as mulheres na arquibancada, o excesso de machismo, o assédio. Aqueles ataques como o de que mulher não entende de futebol, e o lugar de mulher é atrás do fogão. O movimento surgiu para mostrar a força que a mulher tem também nas arquibancadas do Brasil afora", explicou Elise Oliveira, administradora da página Lugar delas é na Bancada, no Facebook. O movimento reúne mulheres de todo o país, torcedoras de diferentes times.
Sem se intimidar com as agressões, aos 33 anos, a paranaense Elise contabiliza o número de jogos de seu time - Atlético Paranaense – que acompanhou das arquibancadas em Curitiba e em outros estados. Mas, na mesma conta, entram, pelo menos, três casos de assédio sofridos pela torcedora.
"É muito comum o assédio nas arquibancadas. Uma vez, na fila do estádio, passaram a mão debaixo da minha perna até minhas partes íntimas. Outro caso foi de uma mulher que me revistou na entrada do estádio e foi super invasiva. Fiz denúncia na delegacia especial de eventos de futebol de Curitiba e recebi a resposta de que aquele era o procedimento. Ela me deu um tapa nas partes íntimas", contou.
A atleticana que rechaça, em nome do grupo e na página da rede social, os casos ocorridos na Rússia, disse que é comum ataques verbais nos estádios brasileiros. "Em um jogo no Pacaembu, em São Paulo, pela Copa do Brasil, estava com duas outras meninas na arquibancada e quando a gente passava tinham xingamentos e gritos com palavras de baixíssimo calão contra nossa presença ali, pelo fato de sermos mulheres e estarmos no estádio", disse.
O movimento do qual Elise vai realizar, em agosto, um encontro nacional com outras torcedoras em Fortaleza para tentar definir estratégias para mudar a postura ofensiva às mulheres nos estádios.
A jornalista Ana Freire, uma das integrantes do movimento Vascaínas Contra o Assédio, explicou que a primeira vez que as torcedoras se encontraram foi em São Paulo, em um clima de desabafo. "A nossa expectativa agora é conscientizar as mulheres com palestras mais didáticas para tratar, inclusive, dos assédios velados", disse.
O Vascaínas é um dos movimentos mais recentes nessa luta. Mas, apesar de ter menos de um mês, conseguiu avançar na sensibilização de alguns dirigentes. Ao tentar marcar o primeiro encontro em São Januário, no Rio de Janeiro, a adesão de mulheres superou as expectativas e chamou a atenção de Sônia Andrade, primeira vice-presidente mulher da história do Vasco, que abriu as portas do estádio para a reunião ocorrer lá dentro.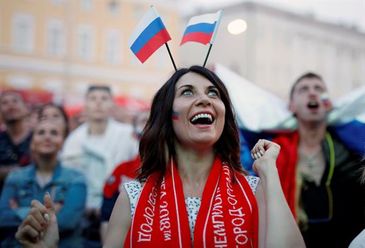 A sensibilização da dirigente, que deveria ser considerada uma conquista, acabou engrossando a bola de neve de críticas contras as torcedoras. "Ela garantiu o apoio, mas isto não significa que o movimento está submetido ao clube. É um movimento apartidário. Mas, estamos recebendo vários comentários com ataques e a maioria acaba também agredindo uma das torcedoras que está na foto do encontro usando um short. É muito sujo. A menina ficou muito abalada", lamentou Ana. Entre as frases ofensivas, torcedores dizem que a vascaína "está pedindo [para ser assediada]" por usar os shorts. 
Mais do que apenas lamentar o que tem visto, Ana também foi vítima de situações como esta. No último jogo do Vasco, contra o Sport, a vascaína estava com as outras torcedoras para fazer a tradicional foto de comemoração pela vitória do time e encostou em uma grade do estádio. "Um cara me deu um tapa muito forte na bunda. Para muita gente pode parecer mimimi [reclamação exagerada], mas eu me senti abusada. O pior é que seu eu grito ou reclamo disso, sou tida como maluca que está fazendo tempestade em um copo d'água. Eu já deixei muito as coisas passarem batido, mas hoje não deixo mais. Percebo que muitos meninos estão tentando mudar. Isso me deixa feliz porque estamos querendo conquistar um espaço que também é nosso", desabafou.
Fonte: Agência Brasil.
The news, reports, views and opinions of authors (or source) expressed are their own and do not necessarily represent the views of CRWE World.