Poderia ter sido um "jogo de compadres". Se Colômbia e Polônia empatassem, ambas iriam para a última rodada com chance de passar da fase de grupos para as oitavas de final da Copa da Rússia sem que uma atrapalhasse os objetivos da outra. Porém, a seleção colombiana, comandada por um James Rodriguez em boa forma, foi impiedosa nos contra-ataques e venceu por 3 x 0.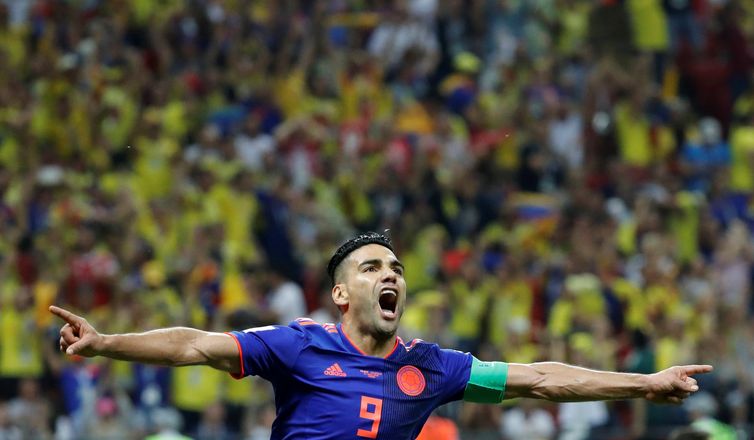 A Colômbia jogou para vencer desde o início. Foi mais efetiva no controle da partida no primeiro tempo e chegou ao primeiro gol com o zagueiro Mina, de cabeça. O segundo tempo foi marcado por uma seleção polonesa toda no ataque, enquanto a Colômbia, oportunista, definia a partida em respostas rápidas e certeiras, com Cuadrado, Falcão García e Rodríguez.
Com a vitória, a Colômbia fica em terceiro no grupo H com 3 pontos. Japão e Senegal estão na liderança do grupo. Na última rodada, em um "jogo de vida ou morte", os sul-americanos enfrentam os senegaleses, e só a vitória interessa. Os poloneses já não têm chance de classificação. Na última rodada, enfrentarão o Japão, que se classifica com apenas o empate.
O jogo
A Colômbia endureceu o jogo sobretudo na segunda metade do primeiro tempo. Pressionou a Polôia e quase chegou ao gol com Cuadrado. Aos 35 minutos, o camisa 11 entrou na área driblando a defesa polonesa com muita habilidade, mas só conseguiu o escanteio. Aos 38 minutos, a superioridade em campo virou gol com Mina. James Rodríguez deu um ótimo passe para o zagueiro de 1,94m cabecear para o fundo do gol.
No segundo tempo, a Polônia apertou, pressionou, lançando-se com tudo ao ataque em busca do empate. Bom para assistir, o jogo era, porém, muito nervoso para a torcida polonesa, que via o time no ataque, mas sem criar oportunidades claras de gol.
E o comportamento ofensivo do time europeu deu à Colômbia a chance do contra-ataque. Aos 25 minutos, em contra-ataque rápido, Quintero tocou para Falcão García entrar na área em velocidade e tocar para o gol, na saída do goleiro Szczesny.
Com o segundo gol, a Polônia adiantou ainda mais as linhas da sua defesa para aumentar a pressão sobre os colombianos. A defesa sul-americana fechava bem os espaços e saía em velocidade a cada roubada de bola. E não precisou de muito tempo para que James Rodrigues saísse em velocidade pela esquerda e tocasse para Cuadrado, no meio. Veloz, ele deixou para trás os zagueiros e fez o terceiro gol, acabando com a esperança dos polonesas de continuar no Mundial.
Fonte: Agência Brasil.
The news, reports, views and opinions of authors (or source) expressed are their own and do not necessarily represent the views of CRWE World.