O décimo primeiro dia da Copa da Rússia fechou a segunda rodada da fase de grupos, com a eliminação da Polônia e o primeiro gol do Panamá na história do Mundia, em um jogo que classificou a Inglaterra e, de quebra, a Bélgica. Além disso, senegaleses e japoneses fizeram o melhor e mais disputado jogo deste domingo (24).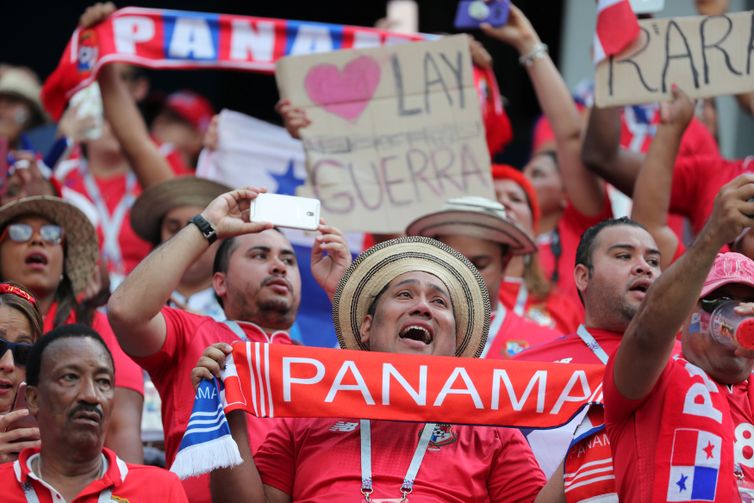 O duelo entre panamenhos e ingleses era de fácil previsão. O que não se esperava era uma vitória tão contundente como foi. Os seis gols ingleses saíram com naturalidade, e isso ocorreu principalmente pela mudança panamenha. Sentindo-se mais à vontade após a estreia, quando se fechou na defesa e perdeu por 3 a 0 para a Bélgica, o time da América Central resolveu jogar mais.
Com um esquema menos defensivo, o jogo ficou mais aberto para os ingleses, que chegavam com mais frequência à área adversária e criavam mais oportunidades. A Inglaterra fez quatro gols em jogadas de bola parada e apenas dois com a bola rolando, em chutes de longe.
Harry Kane, centroavante celebrado pela imprensa inglesa, fez três gols mas, curiosamente, não mostrou poder de fogo. Dois dos gols de Kane foram de pênalti e o outro sequer foi intencional. Ele estava de costas para o chute do companheiro quando a bola bateu nele e entrou. Ainda é preciso saber o que Kane contra grandes defesas, o que poderá ser visto já na próxima rodada, quando a Inglaterra enfrenta a boa seleção belga. As duas equipes já estão classificadas, com 6 pontos em dois jogos, e duelam para definir quem será o primeiro do Grupo G.
Apesar dos seis gols ingleses, o dia foi do gol de honra de Felipe Baloy. O zagueiro panamenho marcou o primeiro gol de seu país em uma Copa do Mundo e fez toda a torcida festejar. Ao final do jogo, os panamenhos comemoravam como se tivesse vencido o jogo. Fizeram um gol na Inglaterra – que, se já não é favorita ao título há alguns anos, ainda é camisa de respeito no futebol – e isso parece ter sido o suficiente para garantir a festa.
Senegal 2 x 2 Japão
Japão e Senegal fizeram um jogo movimentado em Ecaterimburgo, com quatro gols e muita disposição. A partida não definiu nenhuma classificação, mas deixou as duas seleções em uma situação minimamente confortável: às duas basta um empate para avançar para a próxima fase.
Foi o primeiro 2 x 2 deste mundial e serviu para mostrar que, se de fato conseguirem a vaga, tanto asiáticos quanto africanos terão provado merecê-la. Mostraram futebol ofensivo, quando necessário, e oportunista, principalmente na primeira rodada.
Colômbia 3 x 0 Polônia
Era difícil imaginar um resultado desse antes de a bola rolar, mas a Colômbia soube se impor e deixou os poloneses na defensiva. Após o primeiro gol, os sul-americanos tiveram a frieza de esperar na defesa e roubar a bola para contra-ataques mortais.
A estrela do time colombiano é James Rodríguez, que sequer havia começado entre os titulares na primeira rodada e pouco fez quando entrou. Hoje, porém, a história foi outra. O camisa 10 colombiano comandou o time com maestria, organizou ataques importantes e participou diretamente do resultado, com duas passes para os gols de Mina e Falcão Garcia.
O resultado eliminou os poloneses, que jogarão contra o Japão na última rodada apenas em busca de uma vitória. Para os asiáticos, no entanto, a partida vale muito. Precisam empatar para avançar.
Fonte: Agência Brasil.
The news, reports, views and opinions of authors (or source) expressed are their own and do not necessarily represent the views of CRWE World.