Os eleitores de sete municípios brasileiros voltaram às urnas ontem (25) para escolher novos prefeitos, após os vencedores no pleito de 2016 terem seus mandatos cassados pela Justiça Eleitoral.
Em Minas Gerais, venceu as eleições suplementares, na cidade de Santa Luzia, o candidato Christiano Xavier (PSD), com 54,28%. No município de Timóteo, o eleito foi Douglas Willkys (PSB), com 48,28%, enquanto que em Itanhomi o novo prefeito será Raimundo Francisco Penaforte (MDB), após receber 42,98% dos votos válidos.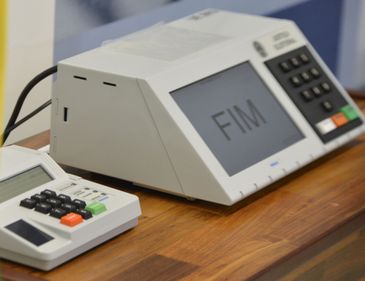 No Rio de Janeiro, os eleitores de Cabo Frio escolheram Dr. Adriano (Rede) como novo prefeito. Ele recebeu 68,58% dos votos, superando Rafael Peçanha (PDT). Em Rio das Ostras, o vencedor foi Marcelino da Farmácia (PV), com 50,24% dos votos válidos.
No Pará, foi eleita no município de Moju a candidata Maria Nilma (MDB), com 94,49% dos votos válidos. Já em São Paulo, 57,93% dos eleitores de Santa Cruz da Palmeiraescolheram Zé da Fármacia (Patriota). Os eleitos devem cumprir mandato até o pleito de 2020.
Tocantins
O estado do Tocantins também teve eleições suplementares nesse domingo. O agropecuarista Mauro Carlesse, do PHS, foi eleito, com 75% dos votos, para continuar no cargo e cumprir mandato-tampão até o fim do ano. Ele superou, no segundo turno, o candidato Vicentinho Alves (PR), que recebeu 25% dos votos válidos. A abstenção chegou a 35%. Segundo as regras da Justiça Eleitoral, o novo governador permanecerá no cargo até 31 de dezembro e poderá concorrer à reeleição no pleito de outubro. Carlesse deve ser empossado em 9 de julho.
Fonte: Agência Brasil.
The news, reports, views and opinions of authors (or source) expressed are their own and do not necessarily represent the views of CRWE World.