Os torcedores argentinos já estão na Praça San Martin, ao lado do Ministério das Relações Exteriores, em Buenos Aires, à espera da partida da seleção da Argentina com a da Nigéria às 15h desta terça-feira (26). A situação da Argentina é complexa porque precisa vencer por dois gols de diferença para conseguir a classificação para a segunda fase.
A partida, no Estádio Krestovsky, em São Petersburgo, na Rússia, pela última rodada do Grupo D, é aguardada com ansiedade pelos argentinos. A seleção de Messi divide a última posição com a Islândia, que tem um melhor de saldo de gols e que, no mesmo horário, disputa partida com a Croácia em Rostov.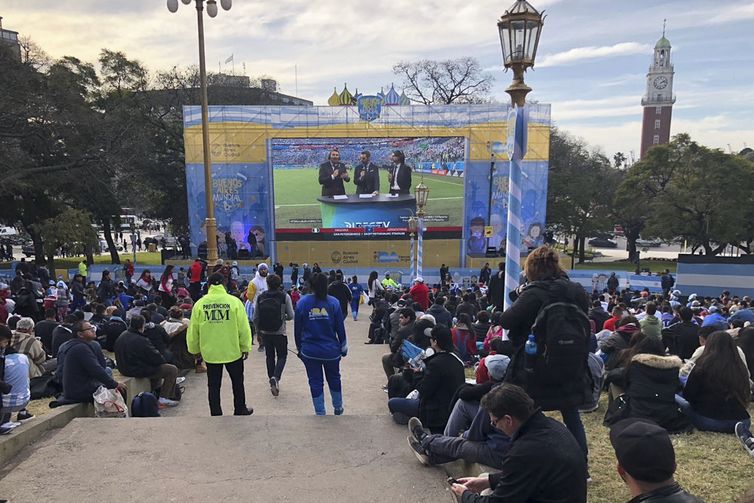 A seleção da Argentina já empatou com Islândia com um placar de 1 a 1 e perdeu para a Croácia por 3 a 1.
Os nigerianos venceram a Islândia por 2 a 0, na última sexta-feira (22).
*Com informações de Monica Yanakiew, de Buenos Aires.
Fonte: Agência Brasil.
The news, reports, views and opinions of authors (or source) expressed are their own and do not necessarily represent the views of CRWE World.