Acabou hoje a Copa do Mundo para australianos e peruanos. A vitória de 2 a 0 para o Peru tirou a chance de classificação da Austrália para a próxima fase da competição. Com o resultado, as duas seleções dão adeus à Copa do Mundo na Rússia.
Jogo entre a Austrália e o Peru pelo Grupo C, em Sochi, foi marcado no primeiro tempo com os dois times buscando o ataque. Os australianos, precisando da vitória para pensar em classificação, pois dependia que a França derrotasse a Dinamarca, em Moscou, partiu para cima da equipe peruana.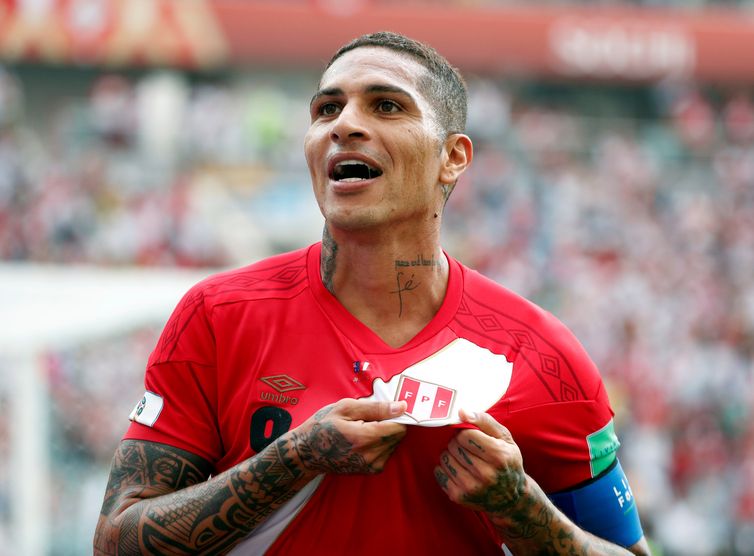 Os peruanos, por sua vez, já eliminados, buscavam deixar a Rússia com uma vitória, foram também para o ataque. Foi nesse ritmo de jogo ofensivo que, aos 17 minutos, Guerrero, após receber um lançamento no ataque, protege a bola e passa para Carrillo, que chuta de primeira e faz 1 a 0 para o Peru.
O gol peruano não intimidou a Austrália, que adiantou ainda mais as suas linhas, procurando jogar a maior parte do primeiro tempo no campo da equipe sul-americana. Foi com o time mais avançado que Rogic , Aos 26 minutos, recebeu a bola na intermediária, livrou-se de três defensores peruanos e, frente a frente com Gallese, chutou para o gol, mas o goleiro do Peru fez grande defesa.
O primeiro tempo terminou com a Austrália tentando o empate, mas esbarrava no forte esquema defensivo do Peru, que, com a vantagem no placar, passou a jogar no contra-ataque. O árbitro deu um minuto de tempo adicional.
Segundo tempo
As duas seleções voltaram para o segundo tempo com a mesma estratégia de jogo. A Austrália no ataque tentando o gol de empate e o Peru, mais recuado, buscando as jogadas de contra-ataque. Foi nesse ritmo que, aos quatro minutos, o artilheiro Paolo Guerrero, após uma tabela de Cueva e Trauco, recebe a bola na área e faz o segundo gol do Peru.
Aos oito minutos de jogo, uma mudança na Austrália: sai Juric e entra em campo Tim Carril, jogador de 38 anos de idade, considerado o mais importante da história do futebol australiano. Na primeira jogada que fez, Carril toma a bola de Cueva e tenta municiar o ataque australiano.
As tentativas dos jogadores da Austrália de chegar ao gol de Gallese não conseguem superar a marcação peruana. Em mais jogada de contra-ataque, Trauco tenta lançar Guerrero, mas o árbitro Sergei Karasev marca falta na disputa de bola do artilheiro peruano com Sainsbury.
Aos 21 minutos, a equipe australiana quase marca com Arzani, que chuta a bola da entrada da área, mas ela passou perigosamente sobre a meta do goleiro Gallese. Aos 30 minutos, os torcedores peruanos começam a fazer uma festa na arquibancada, comemorando a única vitória do Peru na Copa da Rússia.
O time australiano não desiste de fazer seu gol. Mas, em mais uma tentativa de ataque, a defesa peruana frustra a jogada da Austrália. Aos 49 minutos, com a certeza da vitória os torcedores, gritando olé, festejam a única vitória de sua seleção na Rússia. Em seguida, o árbitro apita o fim de jogo e da Copa para os australianos e peruanos.
Fonte: Agência Brasil.
The news, reports, views and opinions of authors (or source) expressed are their own and do not necessarily represent the views of CRWE World.