O presidente Michel Temer sancionou hoje (26) lei aprovada pelo Congresso Nacional que estabelece o dia 15 de agosto como o Dia Nacional da Imigração Chinesa no Brasil. Na cerimônia de sanção da lei, Temer disse que o Brasil tem uma parceria comercial estratégica com a China. E acrescentou que o Brasil quer estreitar cada vez mais as relações com o país.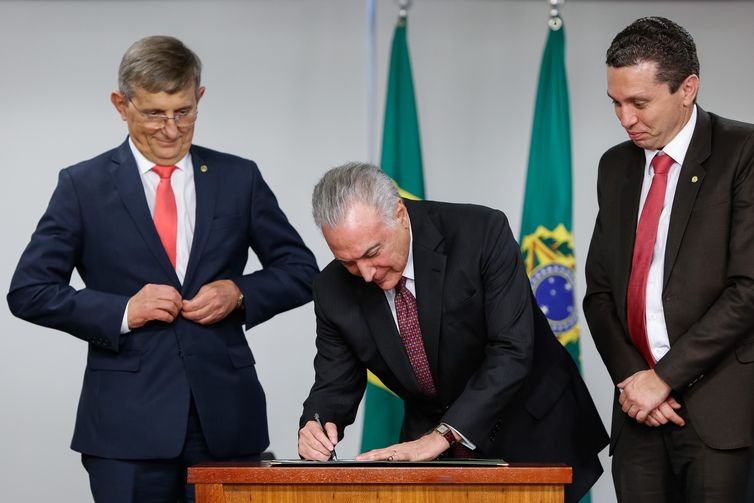 "A China é nosso principal parceiro comercial. Fonte de crescentes e intensos investimentos. Temos uma parceria estratégica global que vai da cooperação espacial ao diálogo em instâncias como o Brics [ [grupo formado por Brasil, Rússia, Índia, China e África do Sul]. É uma relação que queremos cada vez mais próxima, sempre a serviço do nosso desenvolvimento mútuo", disse Temer.

O dia 15 de agosto foi escolhido em referência ao dia oficial da chegada de chineses ao Brasil, em 1900. Um grupo formado por 107 pessoas desembarcou no Rio de Janeiro, vindo de Lisboa, para mais tarde se estabelecer em São Paulo em busca de empregos e oportunidades.

Aos presentes à solenidade, entre eles representantes da Embaixada da China, Temer lembrou que este país asiático foi o primeiro que ele visitou após assumir a Presidência da República. Temer ressaltou que, desde a chegada dos primeiros imigrantes chineses ao Brasil, eles contribuem com aspectos de sua cultura milenar como a gastronomia, a medicina e o espírito empreendedor.

Apresentado pelo deputado Fausto Pinato (PP-SP), o projeto de lei que cria o Dia Nacional da Imigração Chinesa no Brasil diz que o país é um grande parceiro comercial do Brasil e que os chineses deram inegável e relevante contribuição ao desenvolvimento na nação brasileira desde o século
Fonte: Agência Brasil.
The news, reports, views and opinions of authors (or source) expressed are their own and do not necessarily represent the views of CRWE World.