A Croácia é a primeira colocada do Grupo D. A vitória de 2 a 1 sobre a Islândia confirmou a boa forma da equipe croata, que venceu os seus três jogos da primeira fase da Copa do Mundo. A Islândia que precisava vencer para seguir em frente não foi páreo para a seleção da Croácia e sai da sua primeira Copa sem conseguir chegar às oitavas de final. O segundo lugar do grupo ficou com a Argentina que, numa partida dramática, conseguiu derrotar a seleção nigeriana nos minutos finais.  
O jogo entre a Islândia e Croácia, na Arena Rostov, iniciou com os dois times se estudando, com muita bola tocada no meio de campo. A maior parte dos jogadores islandeses preferia ficar concentrada em sua defesa, esperando a chance de uma roubada de bola para partir em contra-ataque em direção ao gol croata. Na sua primeira tentativa de gol, Sigurdsson acabou errando no último passe. Imediatamente, a Croácia responde com Jedvaj, que cruza rasteiro para a área, mas a bola é dominada pelo goleiro islandês.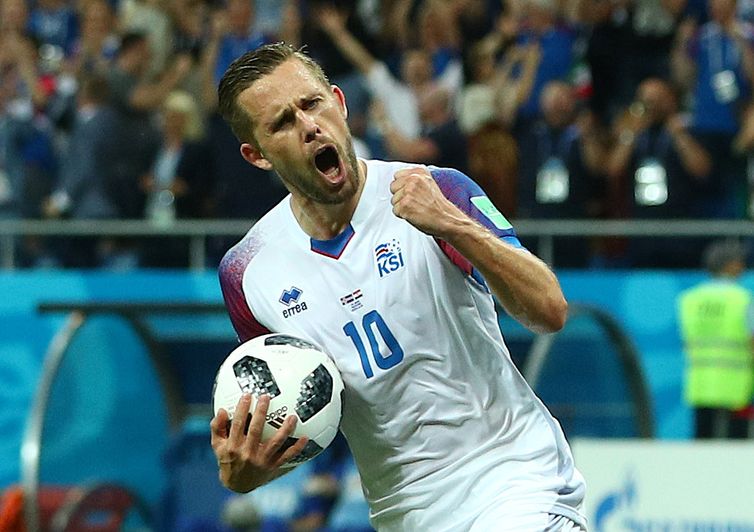 Aos 27 minutos, os islandeses tentam mais uma vez se aventurar no ataque. Gunnarsson cobra uma lateral jogando a bola direto na área, Magnússon cabeceia para trás, mas nenhum atacante aparece para tocar a bola para dentro do gol croata.
Apesar de precisar da vitória para se classificar, a Seleção da Islândia não sai do seu esquema tático de aguardar a Croácia. Aos 39 minutos, Kramaric tenta um chute para o gol da Islândia, mas a zaga bloqueia, evitando que a bola entre em sua meta.
Neste momento da partida, a Islândia movimentava mais os seus atacantes e consegue várias jogadas em cobranças de escanteios. Aos 45 minutos Bjarnasson, após cobrança de tiro de canto, tenta o chute para a meta croata, mas a bola é defendida pelo goleiro Kalinic. Três minutos depois o juiz Pau Cebrian Devis apital o fim do primeiro tempo.
Segundo tempo
O segundo tempo começou em Rostov com a Islândia mais adiantada, buscando mais as jogadas de ataque. Mas a mudança, com o time mais ofensivo, deixa a defesa desguarnecida. Disso se aproveita a Croácia para marcar o seu primeiro gol com Badelj, que pegou o rebote de uma bola no travessão da Islândia.
O gol deixa os jogadores islandeses numa situação em que terão de abandonar totalmente a postura defensiva, pois a derrota deixa a Islândia fora da Copa. Com o time mais no ataque, Ingason quase empate numa cabeçada que passa por cima do travessão, com Kalinic fora do gol.
Aos 19 minutos, o técnico croata tira Modric, entrando em seu lugar Bradaric. Logo depois, aos 20 minutos, Sigurdsson tentou um chute para o gol croata, mas a bola passa longe. Aos 25 minutos, a Islândia substitui Sigurdsson por Sigurdarson. A alteração deixa o time islandês mais ofensivo.
Com a equipe mais no ataque, os islandeses conseguem um pênalti numa jogada em que o zagueiro Lovren leva o braço na bola para cortar o cruzamento. Sigurdarson cobra e empata a partida em 1 a 1, aos 30 minutos. O gol aumenta o ânimo dos jogadores islandeses que lançam ao ataque na tentativa do segundo gol.
Os islandeses não desistem de buscar o segundo gol. Mas as jogadas de ataque são sempre neutralizadas pela defesa da Croácia. Aos 44 minutos, os croatas saem em contra-ataque e conseguem o segundo gol com Perisic. O árbitro dá quatro minutos de tempo adicional, mas não são suficientes para a Islândia buscar mais um gol. O jogo acaba e os islandeses são eliminados na fase de grupo na sua primeira Copa do Mundo.
Fonte: Agência Brasil.
The news, reports, views and opinions of authors (or source) expressed are their own and do not necessarily represent the views of CRWE World.