O ministro do Supremo Tribunal Federal (STF) e relator dos processos da Operação Lava Jato Edson Fachin disse hoje (27) que o dissenso entre os integrantes da Segunda Turma da Corte é natural. Ao chegar nesta manhã para sessão do Supremo, Fachin também disse que não julga com suas convicções pessoais.
Na sessão de ontem da Segunda Turma, o ministro foi voto vencido nos julgamentos em que foi determinada a soltura do ex-ministro José Dirceu, do ex-teroureiro do PP João Claudio Genú e na decisão que arquivou a ação penal aberta pela Justiça de São Paulo para investigar o deputado estadual Fernando Capez (PSDB-SP).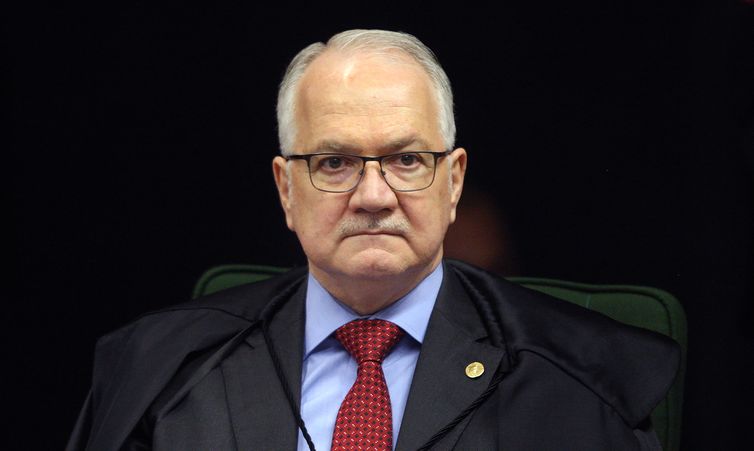 O relator da Lava Jato afirmou que juízes não tem ideologia para julgar os processos a favor ou contra qualquer uma das partes e que "convicções pessoais ficam para o lado de fora da porta da sala de julgamento".
" É assim que eu tenho me portado, e é isso que me dá paz na alma para fazer os julgamentos como entendo que devam ser, à luz dessa que é ideologia única que orienta magistrado, que é ideologia constitucional, nada menos e nada mais", disse.
O julgamento do pedido de liberdade do ex-ministro José Dirceu foi marcado por várias trocas de farpas entre Edson Fachin e Dias Toffoli, relator do caso. Após o voto do relator a favor da concessão da liberdade, Fachin pediu vista do habeas corpus, mas os demais integrantes da turma decidiram encaminhar a votação.
O procedimento não é usual no STF. Em geral, quando integrantes pedem vista de um processo, os demais chegam a adiantar o voto, mas o resultado fica suspenso e não é proclamado.
Fonte: Agência Brasil.
The news, reports, views and opinions of authors (or source) expressed are their own and do not necessarily represent the views of CRWE World.