Os sentimentos de ansiedade e otimismo se misturam entre os torcedores cariocas antes do início da partida contra a Sérvia, nesta quarta-feira (27). Na Praça Mauá, no centro, onde foi montado um grande telão, desde cedo já era grande o movimento de pessoas, a maioria vestida de verde e amarelo, nas cores do Brasil. Embora a Sérvia não seja um time considerado da elite do futebol, ninguém demonstrava excesso de otimismo, embora todos apostem na passagem do Brasil à próxima fase.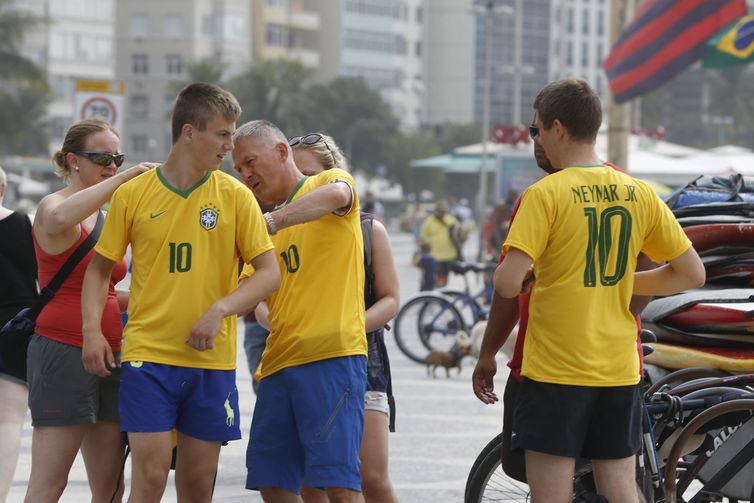 "Vai ser difícil. Não existe mais jogo fácil. Veja o caso da Alemanha. Antes nós nem conhecíamos a Coreia nem a Sérvia", disse o catador de latas Juliano Souza Gomes, que esperava catar 500 latinhas, para conseguir, ao final do jogo, cerca de R$ 60. O torcedor fazia referência à vitória coreana nesta manhã por 2 x 0 que mandou os alemães para casa mais cedo.
Outros estavam mais otimistas, como Alfredo Tregioni, que veio trazendo sua corneta com a expectativa de tocá-la muitas vezes nos gols do Brasil. "Estou otimista. Acho que este jogo será fácil. O Brasil ganha de pelo menos 2 x 0", disse ele, que trabalha no setor financeiro de um convento.
Ao seu lado, mais prudente, a colega de trabalho Gracilane Pires estava mais precavida, com um pé atrás. "Estou confiante, mas temos que respeitar a Sérvia. Os times pequenos estão dando trabalho nesta copa. Mas se o Brasil passar, nós vamos ser campeões", disse Gracilane.
Nas ruas do centro da cidade, era possível ver a tensão nos motoristas, presos no trânsito engarrafado em pleno início de tarde. Como a grande maioria foi liberada para ver o jogo em casa, o horário do rush, tradicionalmente a partir das 17h, foi antecipado para as 13h.
Fonte: Agência Brasil.
The news, reports, views and opinions of authors (or source) expressed are their own and do not necessarily represent the views of CRWE World.