No 14º dia da Copa do Mundo, a seleção brasileira garantiu a vaga nas oitavas de final, ao vencer a Sérvia por 2 a 0. O Brasil se classificou como líder do Grupo E, com 7 pontos. Os alemães perderam para a Coreia do Sul, também por 2 a 0, e estão fora do Mundial. O México perdeu para a Suécia por 3 a 0 e só se classificou porque a Alemanha perdeu seu jogo.
Na próxima fase, Brasil e México se enfrentam, enquanto a Suíça, que classificou em segundo no Grupo E, joga contra a Suécia.
Grupo F
Alemanha 0 x 2 Coreia do Sul
Da Alemanha, após a vitória heroica no último minuto na rodada anterior, esperava-se um jogo mais inspirado. Mas esse futebol ficou lá em 2014. A Alemanha fez três partidas ofensivamente pobres nesta Copa e em nada lembrou o time que levou a taça no Maracanã, há quatro anos. Faltaram criatividade, inspiração e o sangue frio que fez o futebol alemão ser tão respeitado nos últimos anos.
A Coreia jogava contra a Alemanha e contra si mesma. Tecnicamente limitada, teve vários contra-ataques favoráveis para matar o jogo bem antes dos acréscimos. Mas pecava na hora de driblar ou finalizar. Os coreanos conseguiram dois gols após os 45 minutos do segundo tempo e, com isso, voltam para casa com sua vitória pessoal alcançada. O sorriso no rosto de todo o time e da comissão técnica mostrava isso.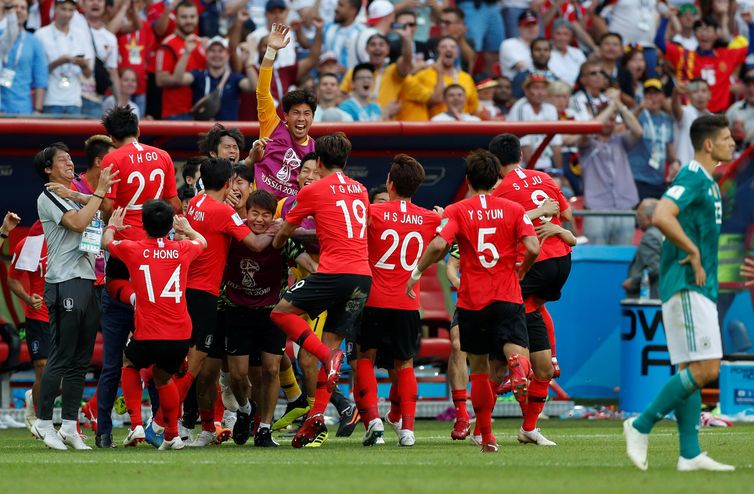 Suécia 3 x 0 México 

Já o México sofreu. O mexicano não sabia para quem torcer, se para seu time, irreconhecível contra a Suécia, ou pela Coreia, que tinha melhor sorte na outra partida. Os mexicanos seriam eliminados caso a Alemanha vencesse. Precisando apenas de um empate para se classificar, os mexicanos jogaram na defesa e não resistiram ao forte ataque sueco.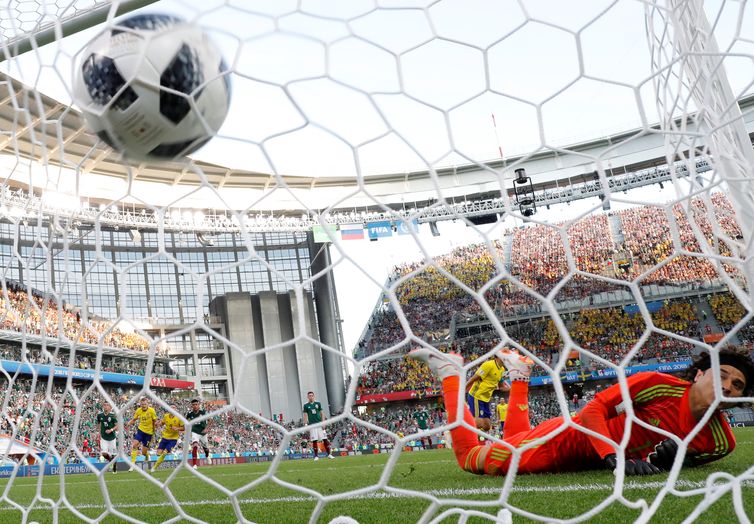 Grupo E
Brasil 2 x 0 Sérvia 

O Brasil tem melhorado de rendimento a cada partida. Aos poucos, passa a ter mais domínio ofensivo sem tentativas desesperadas de marcar o gol. Hoje foi a partida mais lúcida de Neymar. Sem reclamar da arbitragem e forçar jogadas pelo meio, com dribles infrutíferos, o camisa 10 deu segurança para o ataque brasileiro pelo lado esquerdo do campo.
A saída precoce do lateral-esquerdo Marcelo, com dores na região lombar, deixou o time apático por alguns minutos. Mas a equipe soube se reestruturar, mantendo a paciência e trocando muitos passes. A vitória contra a Sérvia mostrou um time frio, calculista e seguro. Em nada lembra o folclórico futebol brasileiro, alegre e com muitos dribles. Mas o jogo de hoje do Brasil mostrou um futebol eficiente em um torneio em que muitas grandes seleções têm sofrido sem um padrão claro de jogo. Argentina, Espanha e Alemanha que o digam.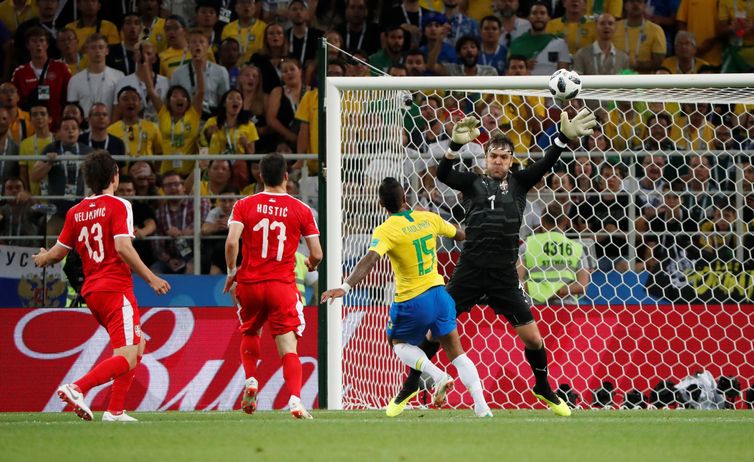 Suíça 2 x 2 Costa Rica 

No outro jogo, a Costa Rica levou seu prêmio de consolação para casa. Arrancou um empate no apagar das luzes na partida contra a Suíça. A nova determinação da Fifa criou uma estatística interessante. O segundo gol da Costa Rica, em cobrança de pênalti, foi considerado gol contra do goleiro Sommer. Tudo porque Bryan Ruiz chutou na trave, mas a bola rebateu na cabeça do goleiro e entrou. Nesta Copa, a Fifa determinou que o gol deve ser dado àquele que toca por último na bola, ainda que acidentalmente.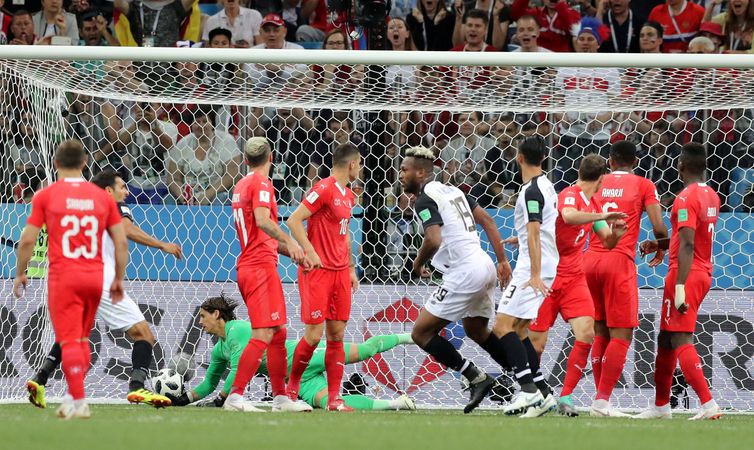 Fonte: Agência Brasil.
The news, reports, views and opinions of authors (or source) expressed are their own and do not necessarily represent the views of CRWE World.