O técnico da seleção brasileira, Tite, se mostrou satisfeito com a evolução do time até a última partida da primeira fase. Com a seleção classificada para as oitavas-de-final, o treinador também afirmou que espera que o time continue crescendo. "[Sobre] o estágio evolutivo da equipe: ela tem mais a crescer. Está dentro do que buscamos. Ela foi crescendo e nas três atuações e a busca é de um padrão igual para melhor", disse o treinador na coletiva de imprensa após a vitória de 2 x 0 contra a Sérvia, em Moscou.
O auxiliar técnico da seleção brasileira, Cléber Xavier, também participou da coletiva e concordou com o treinador. Acrescentou que o saldo final da primeira fase, classificado com sete pontos – duas vitórias e um empate –, foi dentro do esperado.
"A situação da estreia nós passamos. A da Costa Rica nos dificultou muito pela proposta [da Costa Rica] de jogar com as linhas bem baixas, e em um jogo que teve enfrentamento de maior nível [Sérvia] conseguimos uma boa vitória. Esse equilíbrio de dar menos chance ao adversário, de jogar bem, a gente conseguiu e com uma pontuação normal".
Tite também disse que as atuações da seleção nas eliminatórias e nos amistosos preparatórios para a Copa criaram uma expectativa alta sobre o desempenho da seleção brasileira e que a Copa é "diferente". "Essa equipe criou uma expectativa alta porque arrebentou na fase de classificação e nos amistosos. Mas ela vem pro Mundial onde tem um novo ciclo, um novo formato. E a gente abraçou essa expectativa. O Mundial tem mostrado que tem uma característica diferente".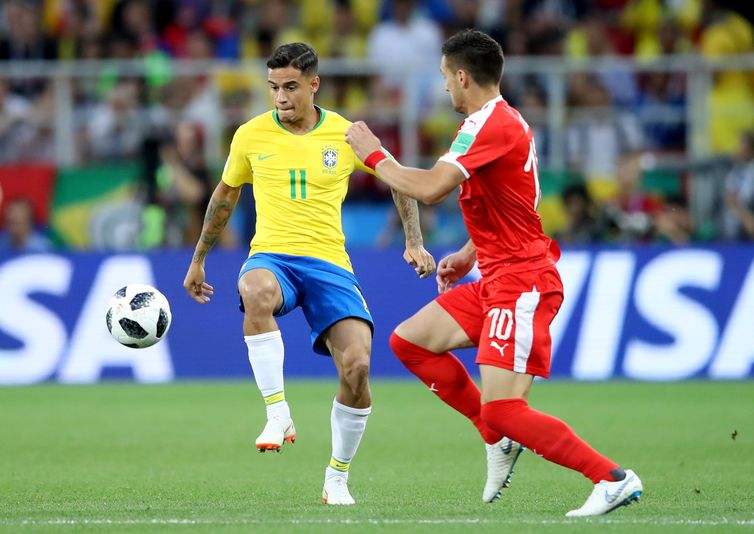 Lesão de Marcelo
O lateral-esquerdo Marcelo saiu lesionado logo nos primeiros minutos de jogo. Andando com dificuldade e reclamando de muitas dores, ele sofreu um espasmo na musculatura estabilizadora da coluna. Durante a coletiva, um integrante da comissão técnica informou que Marcelo "já foi medicado e apresentou melhoras". O lateral segue em observação pelo departamento médico da seleção.
Atualmente, dois atletas estão lesionados e ficaram na concentração da seleção, em Sochi. Douglas Costa e Danilo se recuperam de lesões musculares e não têm previsão de quando estarão disponíveis para jogar novamente.
Fonte: Agência Brasil.
The news, reports, views and opinions of authors (or source) expressed are their own and do not necessarily represent the views of CRWE World.