Em clima de amistoso, a Bélgica venceu a Inglaterra por 1 x 0 em Kaliningrado. Com as duas seleções já classificadas, o resultado não provocou euforia de um lado ou tristeza de outro. A vitória belga deixou o país em primeiro no Grupo G. Nas oitavas de fnal. a Bélgica pega o Japão e a Inglaterra, a Colômbia.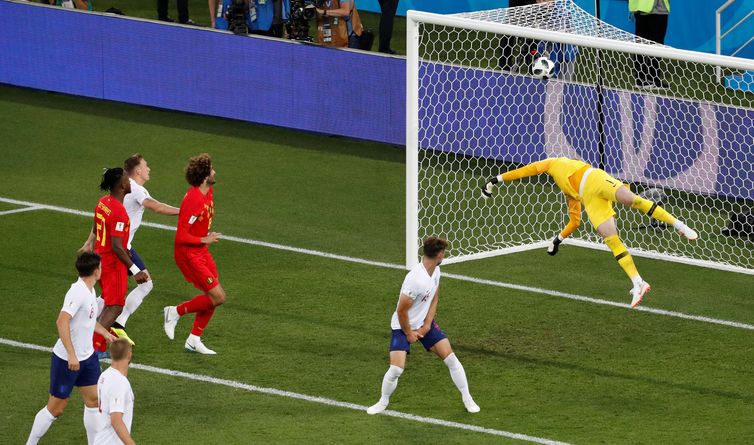 Temendo lesões, cansaço excessivo ou suspensão por cartões, os treinadores das duas equipes pouparam praticamente todos os titulares. Com isso, não foi possível ver como os times se comportariam contra uma seleção de nível mais alto. Nas
A partida teve alguns momentos de emoção no primeiro tempo. Um deles foi aos 5 minutos, quando o belga Tielemans arriscou um bom chute de longe e quase surpreendeu o goleiro inglês Pickford, que espalmou para a frente.
O segundo tempo começou com mais ação. Rashford invadiu a área belega duas vezes com perigo. Na primeira, finalizou mal, para fora. Na segunda, driblou dois belgas, mas foi desarmado. Quando a Inglaterra começava a mostrar mais vontade de vencer, a Bélgica fez o gol da vitória. Aos 5 minutos, Januzaj entrou na área pela direita, deu um corte no zagueiro e acertou um belo chute no ângulo do goleiro Pickford.
Aos 20 minutos, quase veio o empate. Rashford recebeu livre, em velocidade, avançou para o gol e chutou, frente a frente com Courtois. O goleiro belga conseguiu desviar para escanteio.
A Inglaterra continuou buscando o gol, mas sem muito ímpeto. Nos acréscimos, a Bélgica quase ampliou. Em jogada pela direita, a bola foi centrada para o meio da área e Mertens quase marca. Pickford defendeu o chute e, no rebote, a defesa conseguiu salvar.
Tunísia vence Panamá de virada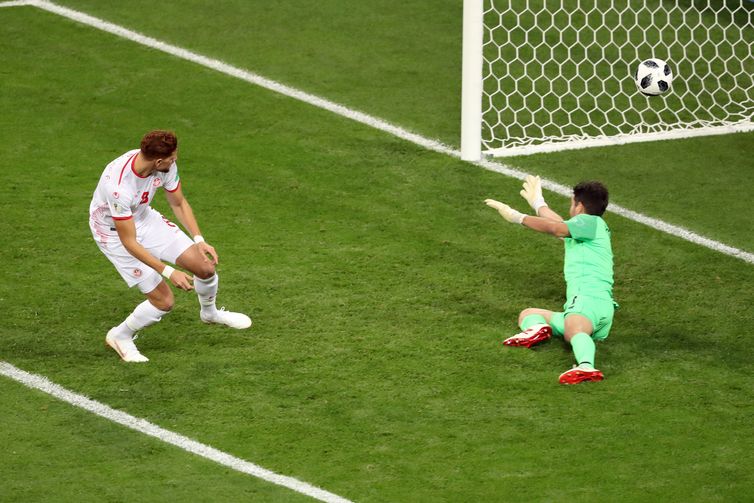 Depois de 40 anos, a Tunísia voltou a vencer em uma Copa do Mundo. No outro jogo do Grupo G, os africanos saíram atrás no placar. Rodríguez chutou a gol, a bola desviou em Meriah e enganou o goleiro. A Tunísia foi atrás e buscou a vitória com gols de Ben Youssef e Khaz.
Foi um jogo mais disputado e mais interessante do que a partida entre as seleções já classificadas (Bélgica e Inglaterra). O Panamá e a Tunísia entraram em campo em busca de vitórias históricas para seus países. Os panamenhos estiveram perto de vencer seu primeiro jogo em uma Copa do Mundo, mas quem conquistou a meta pessoal foi a Tunísia, que obteve a primeira vitória do país em um Mundial após 40 anos. A Tunísia só havia vencido uma vez, na Copa de 1978, contra o México.
Fonte: Agência Brasil.
The news, reports, views and opinions of authors (or source) expressed are their own and do not necessarily represent the views of CRWE World.