O ministro Alexandre de Moraes, do Supremo Tribunal Federal (STF), foi sorteado hoje (29) relator de uma reclamação de Luiz Inácio Lula da Silva contra decisão do ministro Edson Fachin, que enviou um pedido de liberdade do ex-presidente para ser julgado pelo plenário, e não pela Segunda Turma, como queriam os advogados.
Contrário ao desejo da defesa, que queria um relator da Segunda Turma, o sorteio foi realizado entre todos os ministros do STF, exceto a presidente da Corte, ministra Cármen Lúcia, e o próprio Fachin, alvo da reclamação.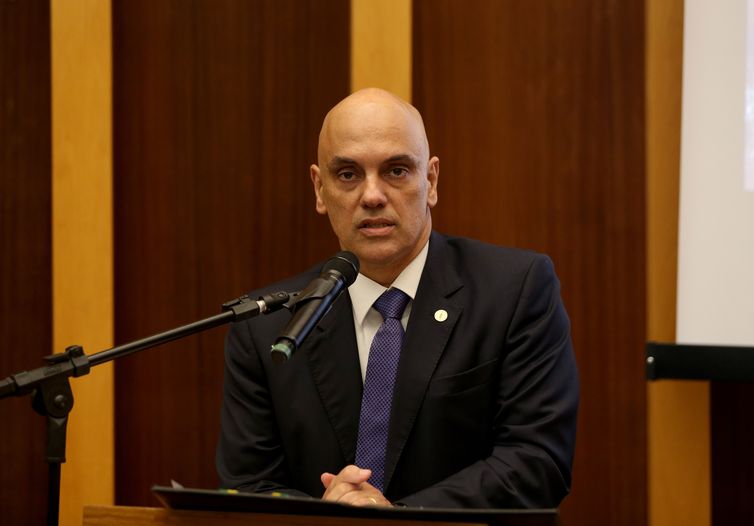 Os advogados de Lula argumentam que Fachin agiu de forma "arbitrária", sem amparo na Constituição ou no regimento interno do Supremo Tribunal Federal STF), ao remeter o caso ao plenário, numa manobra para evitar que o ex-presidente fosse solto pela Segunda Turma.
Na reclamação, a defesa pede uma liminar (decisão provisória) para que Lula seja solto ao menos até que o mérito do pedido de liberdade seja julgado na Segunda Turma, o que só poderá ocorrer no segundo semestre, pois os ministros do STF entram nesta sexta-feira em férias coletivas até agosto.
A próxima sessão da Segunda Turma do STF está marcada para 7 de agosto, e a do plenário, para 8 de agosto, poucos dias antes do prazo final para o registro de candidaturas às eleições deste ano, em 15 de agosto.
No pedido de liberdade que a defesa quer ver julgado na Turma, e não no plenário, os advogados de Lula pedem o chamado efeito suspensivo sobre a execução de pena, para que ele tenha garantido o direito de recorrer em liberdade, às instâncias superiores, contra a condenação a 12 anos e um mês de prisão por corrupção e lavagem de dinheiro, no caso do tríplex do Guarujá (SP).
Além da reclamação e do efeito suspensivo, a defesa apresentou ainda um terceiro pedido de liberdade nesta sexta, na forma de embargos de declaração contra a decisão de abril em que o plenário do STF negou, por 6 votos a 5, um habeas corpus a Lula. 
Lula está preso desde 7 de abril na Superintendência da Polícia Federal em Curitiba. Ele foi encarcerado após ter sua condenação confirmada pela segunda instância da Justiça Federal, conforme autorizado pelo STF.
Fonte: Agência Brasil.
The news, reports, views and opinions of authors (or source) expressed are their own and do not necessarily represent the views of CRWE World.