A primeira fase da Copa do Mundo chegou ao fim. Foram 48 partidas disputadas e 122 gols marcados até agora. A média de gols por jogo nessa fase de grupos foi animadora: 2,5. A Bélgica foi a mais bem-sucedida no fundamento mais importante do futebol. Seus jogadores marcaram nove gols até agora.
Mas a fase de grupos foi muito mais do que números. Foi feita de momentos marcantes que já entraram para a história do torneio mais importante do futebol. E o primeiro cenário foi visto já na partida de abertura.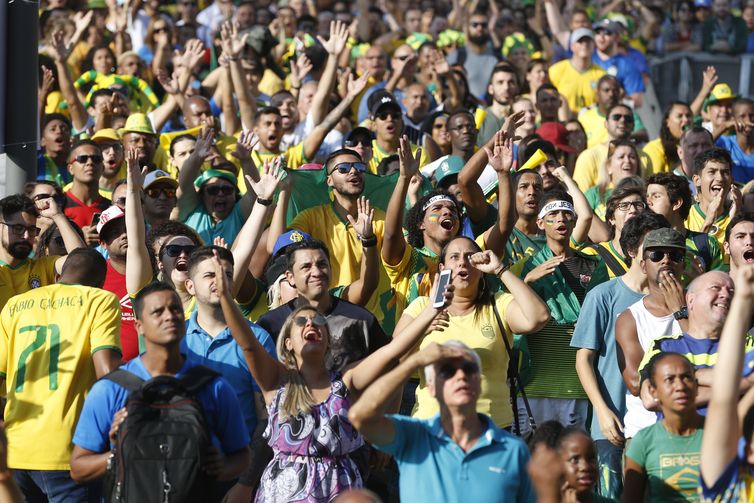 Rússia começa bem e vai às oitavas
A expectativa dos russos com sua seleção não era das melhores. Garantida no torneio por ser anfitriã, não disputou as eliminatórias e se preparou com amistosos e com a Copa das Confederações.
Nos últimos oito jogos, havia perdido cinco, empatado um e vencido apenas dois. E uma dessas vitórias foi contra um clube do país, o Dínamo de Moscou. Não havia motivos para acreditar que a Rússia sequer sairia da fase de grupos.
Mas a esperança voltou após a goleada por 5 x 0 contra a Arábia Saudita, no primeiro confronto da Copa. Em seguida, uma vitória por 3 x 1 contra o Egito daria os pontos necessários para a sonhada classificação às oitavas.
Já a última partida, contra o Uruguai, decepcionou a torcida. A derrota por 3 x 0 lembrou a seleção russa de antes da Copa. Resta saber qual é o real tamanho do futebol russo. A torcida vai descobrir no próximo domingo (1º) contra a Espanha. Quem perder, estará fora.
Grandes seleções sofrem para avançar
A partida entre Espanha e Portugal, pela primeira rodada, foi uma das mais eletrizantes até agora. A Espanha jogou um futebol de troca rápida e afiada de passes e boas finalizações.
Do outro lado, um homem roubou a cena. Cristiano Ronaldo infernizou a defesa espanhola do início ao fim do jogo. Marcou os três gols de Portugal no empate com a Espanha e avisou: "eu estou aqui".
As promissoras seleções, no entanto, esfriaram nas rodadas seguintes. Contra iranianos e marroquinos, os ibéricos sofreram. Os portugueses venceram Marrocos por 1 x 0 em um jogo em que os africanos foram melhores a maior parte do tempo. Enquanto isso, a Espanha teve muitas dificuldades para vencer o Irã pelo mesmo placar. Na última rodada, ambos empataram seus jogos e ainda não convenceram.
Mas dentre as seleções que seguem na Copa, não houve drama maior que o argentino. Vice-campeões na Copa de 2014, o time capitaneado por Messi ainda não se encontrou em campo e ficou à beira da desclassificação.
O empate com a Islândia, na primeira rodada, parecia um acidente de percurso. Mas a derrota incontestável para a Croácia por 3 x 0 mostrou um time sem padrão tático, com um sistema defensivo fraco e muito dependente de Messi e da sorte.
Na partida contra a Nigéria, quando precisavam vencer, os dois fatores entraram em campo. Após o gol de Messi, os sul-americanos diminuíram o ritmo e sofreram o empate, já no segundo tempo. Depois disso, o que se viu foi um time desesperado e sem inspiração. Quem salvou a Argentina, já aos 41 minutos, foi Rojo. O zagueiro correu para a área para aproveitar um cruzamento de Mercado e tirar a seleção do sufoco. Amanhã, os argentinos enfrentam os franceses para mostrar até onde esse time pode ir.
Adeus alemão
Atuais campeões, os alemães não mostraram nada do futebol exuberante que desfilaram pelos gramados brasileiros em 2014. Não houve criatividade, inspiração e o sangue frio que fizeram o futebol alemão tão respeitado nos últimos anos.
Não foi uma eliminação acidental. A Alemanha mereceu voltar mais cedo para casa. Perdeu para o México, quando passou a maior parte do jogo no campo de ataque sem conseguir marcar.
Contra a Coreia, o drama se repetiu. E, no final, um desesperado goleiro Neuer correu para o ataque, onde perdeu a bola e cedeu o gol da justa eliminação. "A decepção de sermos eliminados é enorme. Não merecemos vencer a Copa novamente, não merecemos ir às oitavas de final", admitiu o técnico Joachim Löw.
Brasil e Uruguai melhoram ao longo da competição
O empate do Brasil com a Suíça (1x 1) ligou o alerta na torcida brasileira. O mesmo sentiu o Uruguai com a vitória no último minuto contra o Egito. Mas tanto uruguaios quando brasileiros souberam explorar melhor, jogo a jogo, suas principais armas.
Cavani e Suárez pouco fizeram na estreia, mas já são uma ameaça real às outras seleções. O duelo contra Portugal, pelas oitavas, é imprevisível.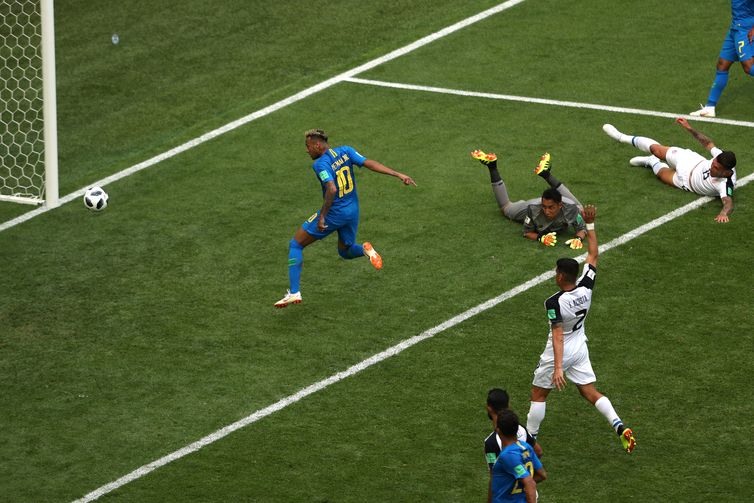 Já Neymar e Philippe Coutinho têm se mostrado mais entrosados e peças-chave para o sucesso da Seleção Brasileira. Se no primeiro jogo o gol de empate sofrido desestabilizou a seleção, a segunda partida teve um Brasil mais dominante durante os 90 minutos. Mas a impaciência pelo gol ainda existia. E com a vitória garantida só nos acréscimos, todo o Brasil pode respirar fundo. Alguns até choraram de alívio.
A última partida, contra a Sérvia, mostrou um Brasil frio e calculista. Com a vantagem do empate, correu poucos riscos e mostrou uma defesa segura. No ataque, havia paciência e tranquilidade. O placar de 2 x 0 foi construído sem desespero no campo ou fora dele. A curva evolutiva da Seleção Brasileira será testada contra os mexicanos na segunda-feira (2). Dessa vez, a vitória é crucial. Quem perder estará eliminado.
Fonte: Agência Brasil.
The news, reports, views and opinions of authors (or source) expressed are their own and do not necessarily represent the views of CRWE World.