A fase de grupos terminou. Após um dia sem futebol, as oitavas de final da Copa do Mundo começam hoje (30). A partir de agora, os jogos são eliminatórios. Perdeu, volta para casa.
Os jogos deste sábado envolvem três campeões do mundo. Franceses e argentinos duelam às 11h, já uruguaios e portugueses jogam às 15h. Das seleções que jogam hoje, só Portugal ainda não sabe o que é ser campeã de uma Copa. Por outro lado, os "gajos" têm ao seu lado o melhor jogador do mundo da atualidade, Cristiano Ronaldo.
França x Argentina – 11h, Kazan
Depois de se classificar no sufoco, a Argentina encara seu maior desafio até agora. Enfrenta a França de Mbappé, Pogba e Griezmann. Os franceses se classificaram sem sustos em um grupo com Peru, Dinamarca e Austrália, mas ainda não mostraram um futebol exuberante ou digno de favoritismo absoluto no encontro de hoje.
O defensor Presnel Kimpembe exaltou o ataque argentino, mas vê brechas em seu sistema defensivo. "Obviamente, seus atacantes são muito perigosos! Messi, Higuaín, Aguero e Di Maria. Mas eles têm mostrado algumas fraquezas defensivas também, cedendo gols nas três partidas que jogaram. Então, estamos contando com nossos atacantes".
A Argentina vem de uma classificação dramáticacontra a Nigéria. Com ataque talentoso, mas pouco inspirado, a "Albiceleste" ainda está na Rússia graças ao gol do zagueiro Rojo, feito aos 41 minutos do segundo tempo. Messi, no entanto, é a estrela da companhia e de quem se espera uma grande partida.
"Eu não sei se foi uma classificação milagrosa, mas nós tivemos que trabalhar por ela. Isso nos dá mais força para a partida contra a França. Eles têm excelentes jogadores e são um bom time, mas nós somos a Argentina e temos nossa qualidade", disse meio-campista Giovani Lo Celso, em coletiva de imprensa ontem (29).
Uruguai x Portugal – 15h, Sochi
De um lado, Suárez e Cavani comandam o ataque uruguaio. De outro, Cristiano Ronaldo, o melhor jogador do mundo eleito pela Fifa , já mostrou que está no comando do time de Portugal. Quando ele está bem, a seleção portuguesesa também está. E ele precisará estar em ótima forma para vencer a, até então, invicta defesa uruguaia.
"Temos qualidade individual e coletiva para resolver este impasse, sabendo que vamos enfrentar o Uruguai, um time muito forte. Eles não tomaram nenhum gol na fase de grupos e espero que possamos ser os primeiros a quebrar essa barreira", disse o meio-campista português Adrien Silva, na coletiva de imprensa.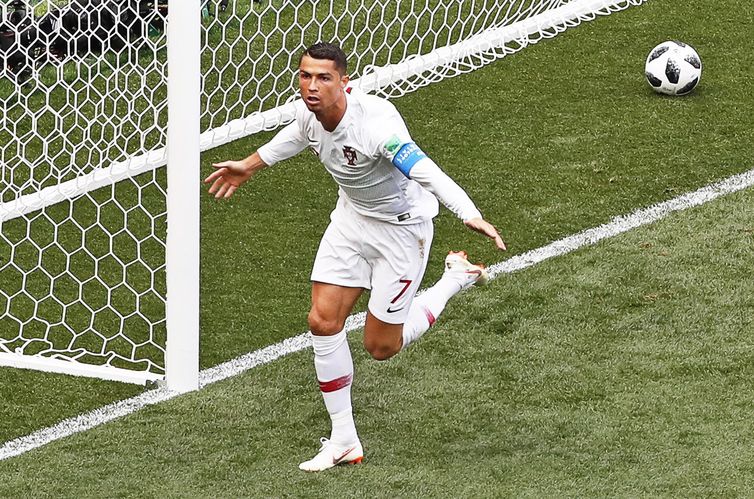 Do outro lado, o Uruguai vem crescendo ao longo da Copa do Mundo. Não jogou bem na primeira rodada e encontrou muita dificuldade para furar a defesa egípcia, mas venceu. Em seguida, bateu a Arábia Saudita pelo placar mínimo, mas sem sustos. Na rodada de encerramento da primeira fase, superou os donos da casa por 3 x 0, com autoridade.
O nível de desafio é maior, assim como a pressão. Bom para os uruguaios que o ataque formado por Suárez e Cavani, considerado um dos mais perigosos desta Copa do Mundo, está em boa forma. Dos cinco gols do time até agora, três foram da dupla.
Um tempero extra da partida está no duelo entre Cristiano Ronaldo, que joga no Real Madrid, e Suárez, atacante do Barcelona. Os dois clubes vivem em eterna rivalidade, mas Suárez procurou deixar essa competição na Espanha. "A rivalidade com o Cristiano na Espanha é diferente. Isto é uma Copa do Mundo e defender a camisa da seleção nacional é muito especial", disse o atacante uruguaio.
Fonte: Agência Brasil.
The news, reports, views and opinions of authors (or source) expressed are their own and do not necessarily represent the views of CRWE World.