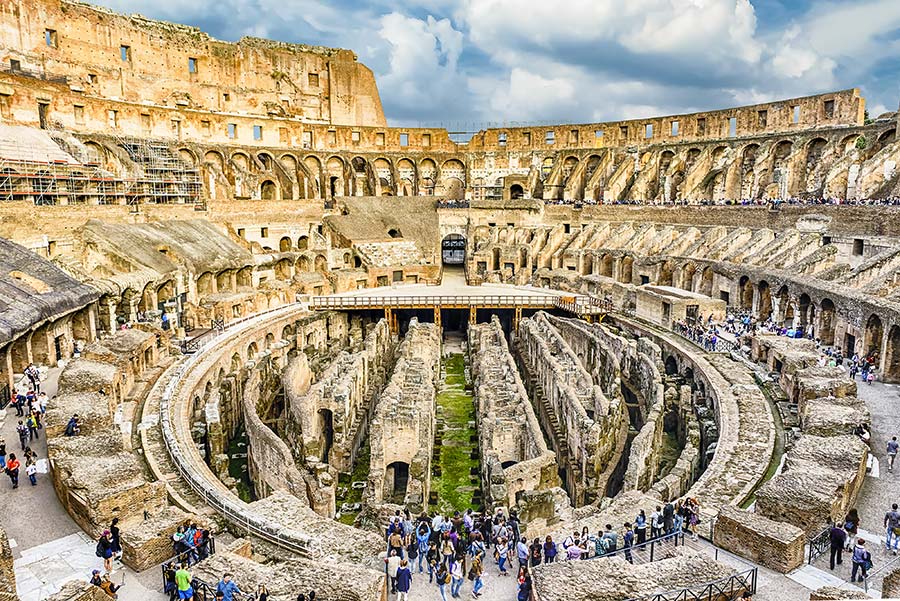 Colosseum's one-of-a-kind facade comprises of three levels of arched entrances supported by columns. Each floor has columns in a different style (order). The bottom floor is decorated with a simple Doric order, the second with a slightly more elaborate Ionic order, and the third one in the most ornate Corinthian order.
The amphitheater had eighty entrances of which seventy-six were numbered and ticketed enabling thousands of spectators to be seated within minutes. Out of the remaining four, two served to the emperor exclusively, and two belonged to the gladiators. One of the gladiator gates was known as Porta Libitina after the Roman goddess of death. This is the door through which the dead were removed from the arena. The other door was Porta Sanivivaria through which the survivors and winners of the battles left the arena. Book a tour in Rome and discover more history and the Roman empire
The Views and Opinions expressed in this article are the author's own and do not necessarily reflect those of this Web-Site or its agents, affiliates, officers, directors, staff, or contractors.