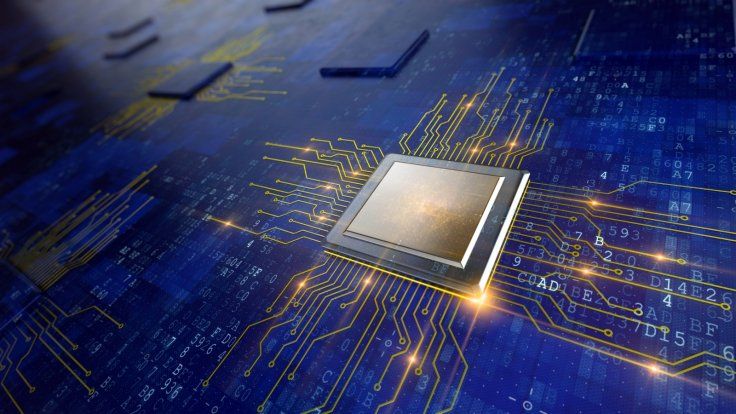 The sudden challenges created by the ongoing COVID-19 are captured effectively to exhibit the long term growth projections in the MRFR report on ReRAM Market Growth. The growth sectors of the ReRAM Market Growth are identified with precision for a better growth perspective.
ReRAM, or resistive memory cells, is a kind of non-volatile memory that shares certain similarities with the memory shift process because both are called memory processing types. ReRAM, also known as RRAM (Resistive Random Access Memory), is regarded as a type of memristor technology — a passive two-terminal electronic system designed to convey only the property of an electronic component that allows it to remember the last resistance it had before it was shut down.
ReRAM stores data uses ions (charged atoms), rather than electrons, as variations in electrical resistance. Resistive memory can decrease the energy consumption of modern IT systems while increasing efficiency, according to researchers at the Jülich Aachen Research Alliance (JARA). In resistive switching memory cells (ReRAMs), ions work in a similar manner to a battery on a nanometer scale. For example, the cells have two electrodes made of silver and platinum, at which the ions dissolve and then precipitate again. This modifies the electrical resistance, which can be used to store data. There is also another consequence of the reduction and oxidation processes — they produce electric voltage. ReRAM explicitly works by producing physical defects in a layer of oxide material using the tool. Such defects are called oxygen vacancies, and the ReRAM behaves like a semiconductor but with oxygen ions; such vacancies represent two values in a binary scheme, instead of the electrons and holes of a semiconductor.
A number of companies currently have proprietary versions of ReRAM. Different types of ReRAM are based on the use of different dielectric materials, including metal oxides.
Higher switching speed is a significant benefit of RRAM over other non-volatile storage technologies like the NAND flash. Observed timescales are as short as 10 nanoseconds. Memristor filaments can occur in dimensions as low as a few nanometers, a tiny fraction of the visible light wavelength in free space, promising high storage capacity. The occasional creation of unintended filaments, called sneak routes, presents a problem for engineers who are bent on improving memristor technology and RRAM devices on a wide scale.
Also, ReRAM and other memristor technologies draw substantially less power than NAND flash. That makes them better suited for memory in manufacturing, automotive and Internet of Things (IoT) applications in sensor devices currently. As production costs for ReRAM and other memristors go down, they are competitive with NAND light. Higher memory capacity, faster read and write rates, and lower power draw are reasons why memristor-based memory technologies are frequently cited as the logical substitute in applications such as solid-state drives (SSDs) and non-volatile dual inline memory modules (NVDIMMs).
ReRAM is capable of replacing Flash memory used in cell phones and other consumer electronics, including MP3 players. In addition, the growing adoption of sensor technology such as wearable and AI-enabled devices in many regions has boosted demand for fast data transfer and high storage density, in addition, creating enormous prospects or prospects for the development of the global market for resistive random access memory.
In addition to this, the increasing deployment of the internet of things devices globally also gives room for the growth of the global demand for resistive random access memory.
Resistive random-access memory's growing costs have become one of the significant challenges for this market's growth. Over subsequent years, the invention and introduction of new materials are expected to reduce costs and fuel demand for resistive random access memory in various verticals.
Asia-Pacific is expected to hold the largest market share in the ReRAM market from 2019 to 2025. Within the region, China (including Taiwan) is the leading producer of electronic products and one of the key investment destinations for market players. Furthermore, it accounts for a significant share of ReRAM production. North America holds a significant share in the ReRAM market owing to the high concentration of market players, easy accessibility of capable technical expertise, and growing adoption of ReRAM across key application areas.
More Information@

ReRAM Market is expected to grow at a 16% CAGR over the Evaluation Period, Global ReRAM Market…
Read on marketresearchfuture.​com
About Market Research Future:
At Market Research Future (MRFR), we enable our customers to unravel the complexity of various industries through our Cooked Research Reports (CRR), Half-Cooked Research Reports (HCRR), Raw Research Reports (3R), Continuous-Feed Research (CFR), and Market Research and Consulting Services.
Contact:
Market Research Future
+1 646 845 9312
Email: sales@marketresearchfuture.com
The Views and Opinions expressed in this article are the author's own and do not necessarily reflect those of this Web-Site or its agents, affiliates, officers, directors, staff, or contractors.